Residents of Misgar (Gojal) threaten to block KKH if road to their village is not reconstructed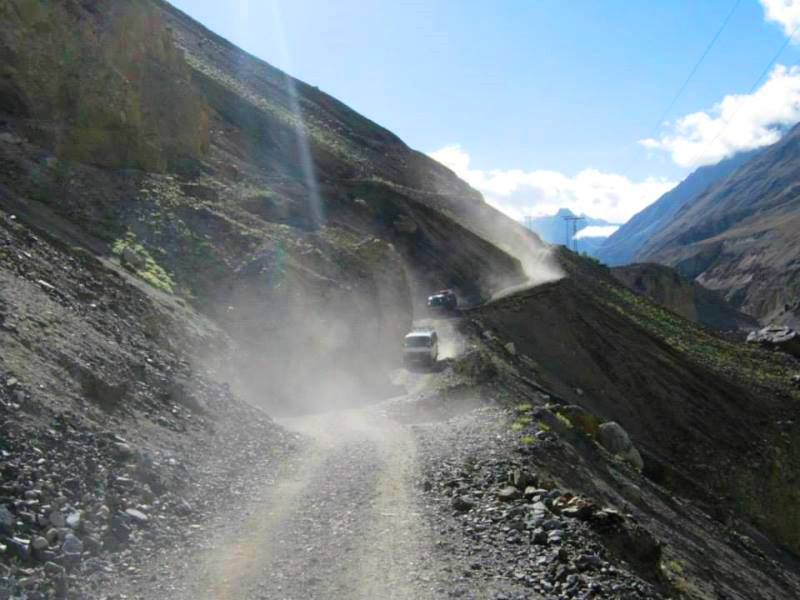 PT Correspondent
Gilgit, March 30: Residents of the Misgar Valley, Gojal (upper Hunza), have said that they will take to the streets if work on the reconstruction of road to their remote border village wasn't started within two days.
In a resolution, signed by around two dozen people, the locals have said that for the past five years the road to their village has been under-construction. A contractor who was supposed to complete the road repair and reconstruction work has disappeared after getting "escalations" and advance payments in the name of the project.
The locals have threatened that if work on the road to Misgar wasn't started within two days, they will stage protest demonstrations on the Karakuram Highway and block the strategic road connecting Pakistan with China. They have also said that only one employee of the GBPWD is working on the 20km long road from the KKH to the Kalandarchi Fort, which passes through rugged mountains. They have criticized the GBPWD for ignoring the plight of the residents of the border area.
The locals have also said that they started repair and reconstruction of the road on their own but couldn't complete the daunting task due to lack of resources. One of the local volunteers working on the road was also injured after being hit by a rock-fall. He hasn't recovered yet from his wounds, they have said.
Barkat Ullah of the Gojal Disaster Management Committee (GDMC) has endorsed the grievances of the locals and urge the authorities to take immediate steps to start reconstruction and repair of the road, while also taking punitive action against the contractor who left the task incomplete despite of taking money from the exchequer.
It is pertinent to note that Misgar is a border village located close to the Kilik and Mintika Pass, which connects Pakistan with China and Afghanistan.