#NangaParbat: Rescue team decides to climb down with Elisabeth, rescuing Tomasz "not possible"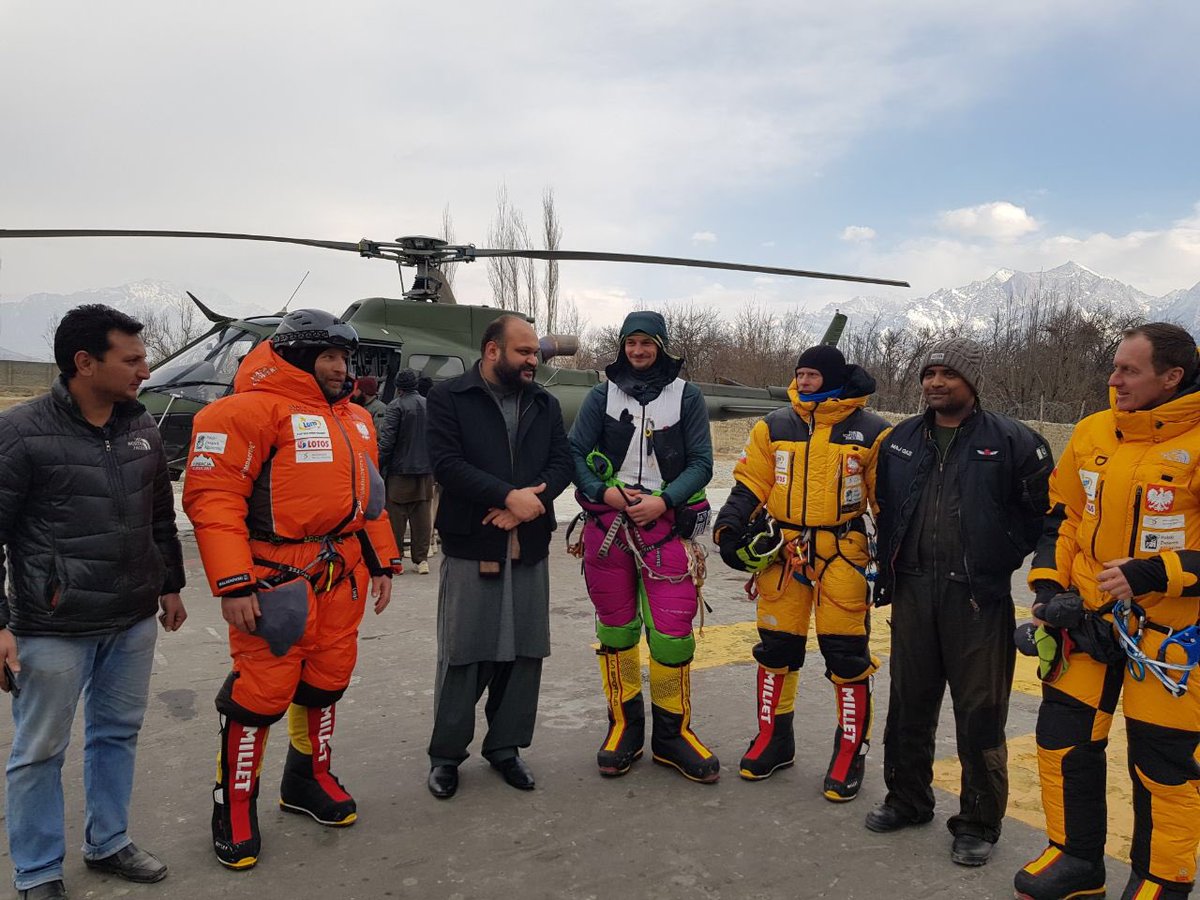 Update:
Appended below is a self-explanatory Facebook Post: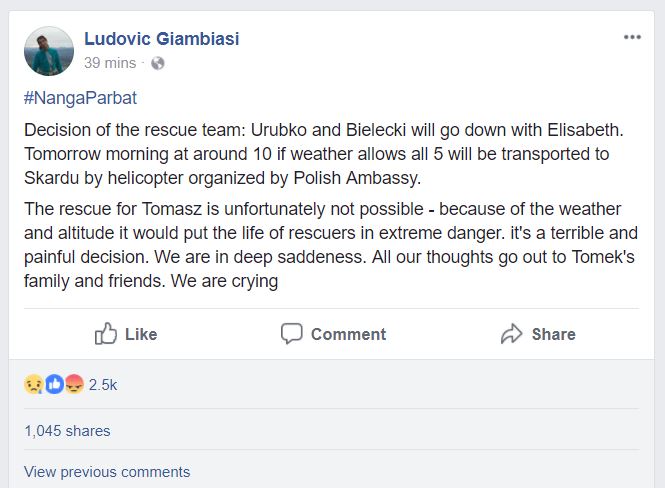 The heroic attempt by the Polish and Russian mountaineers to climb up fast and reach Elisabeth is not a small feat. Climbing further up may have endangered their lives also, because there are reports of a storm building up on Nanga Parbat.
No further information is available about Tomasz Mackiewicz, the Polish mountaineer, renowned for surviving in severely harsh conditions, who is stuck at a higher altitude. He was alive, affected by frostbite and snow blindness, and thus unable to move, when Elisabeth started descending.
The two climbing partners had lost contact with their base camp.
While Elisabeth seems to be in safe hands now, the fate of Tomasz Mackiewicz remains unknown.
Elisabeth and her rescuers will be flown to Skardu in a chopper arranged by the embassy of Poland, from where she will be shifted to Islamabad.