Islamabad: (PR) The oath taking ceremony of newly elected members of the Mashabrum Student Community was held in Alipur Islamabad on 24th-Feb-2018. The Chief Guest and member of Advisory Council Mr Akhon Abdul Hameed took oath from the members. Student all over from Baltistan participated the ceremony. Engr. Rustam Ali...
Read more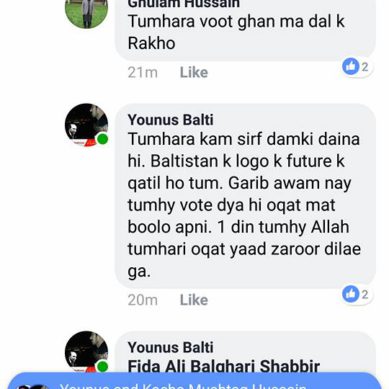 Gilgit: MLA Ghulam Hussain, a PMLN legislator form Ghanche district of Gilgit-Baltistan has asked a critic to shove his vote up his 'a**'. According to screenshots shared with Pamir Times, the MLA was enraged after his performance was questioned on Facebook. In a fit or rage, he asked a Mr. Younis Balti...
Read more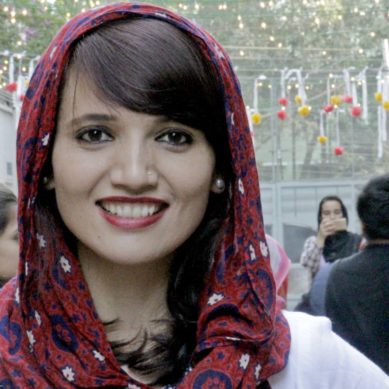 Naima Iman                             Almost all of us have been through phases where you push the boundaries of your comfort zone in order to contend for what we consider is important for our survival in this competitive world. But...
Read more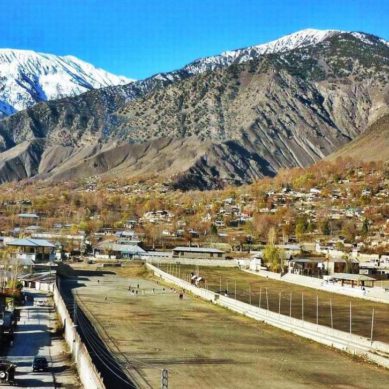 Gul Hammad Farooqi CHITRAL: The Peshawar High Court (PHC) has directed the advocate general of Khyber Pkhtunkhwa to submit a report within 14 days on alleged corruption in two mega road projects in Chitral and the slow pace of work on the construction of the Lowari tunnel approach roads. The direction was...
Read more