Office bearers of Mashabrum Student Community sworn in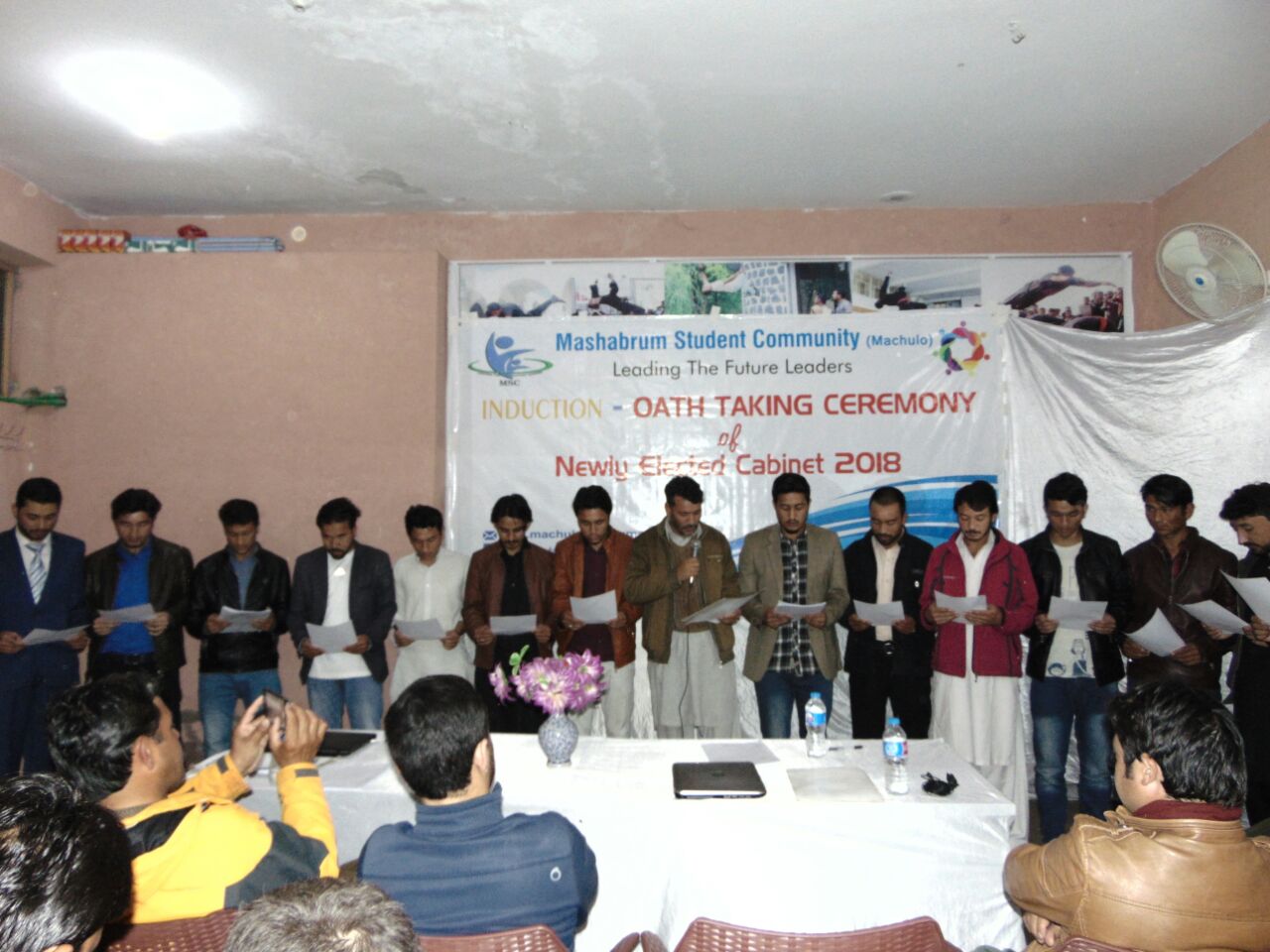 Islamabad: (PR) The oath taking ceremony of newly elected members of the Mashabrum Student Community was held in Alipur Islamabad on 24th-Feb-2018. The Chief Guest and member of Advisory Council Mr Akhon Abdul Hameed took oath from the members.
Student all over from Baltistan participated the ceremony.
Engr. Rustam Ali Khan took oath as President, Riaz Hussain Vice President, Adv Hassan General Secretary, Shoaib Muhammad Joint Secretary, Habib Ullah Finance Secretary, Engr Anwar Ali Secretary Carrier Counciling, Zubair Akhonzada Secretary Leadership and Skills Development, Muzaffar Muzu Social Media Incharge, Hassan Shahid Secretary Information, Muhammad Abbas Office Secretary took oath accordingly from the Chief Guest.