Chief Minister announces creation of Gojal Sub-Division in District Hunza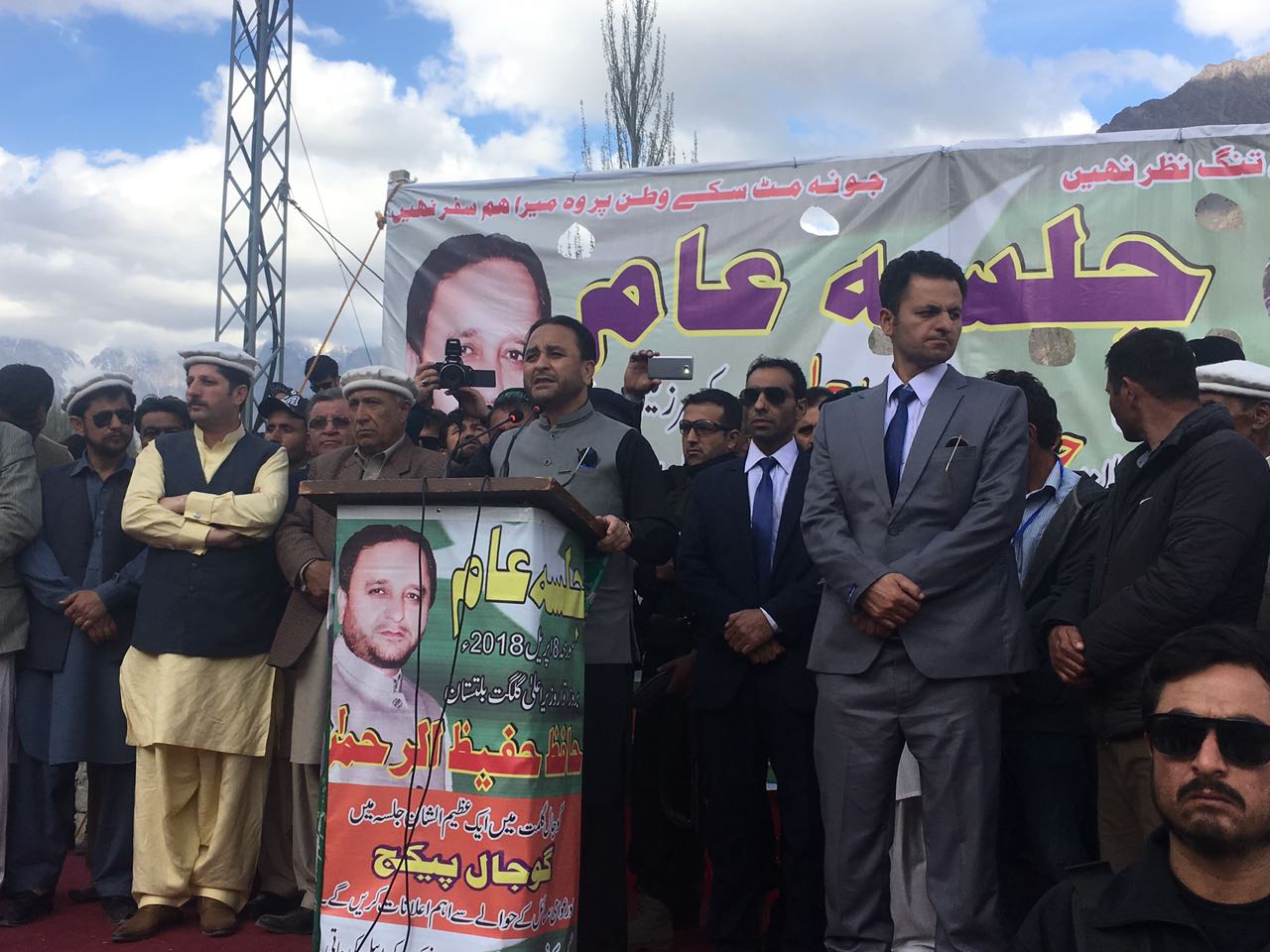 Gulmit: Chief Minister Hafiz Hafeezur Rehman announced the creation of sub-division Gojal in District Hunza. He made the announcement during a public gathering in Gulmit.
This was the Chief Minister's first visit of the region in three years.
Hafeez said that compensation will be paid to the people affected by the KKH expansion project by the end of May. He also said that funds will be allocated for expansion and repair of the Shimshal Road. He added that work on Chipursan road will be completed by September this year.
He said that by June this year  a Waste Management Company will be established in Sost.
The CM also announced creation of Degree College for Girls in Gulmit, and upgradation of the Moorkhun Higher Secondary School to Inter College.
He also announced creation of a state of the art Gymnasium in Gulmit for indoor sports, and community gatherings. He said that the Bulbulik Heritage Center will be supported by the government and made a sustainable organization.
Process for delimitation of Union and District Council seats was also announced by the Chief Minster during a gathering attended by a large number of women and men from across Gojal Valley.
Land Settlement 
The Chief Minister said that Hunza is an 'unsettled' district, meaning the government does not own any land in the district. He said that the people can decide to allocate barren land for future developments.
This statement has created a confusion in the region, with people asking if the Chief Minister wants the people of Gojal to give free land to the government.
Cultural music and dances were also presented to welcome the Chief Minister.
Earlier, Chief Minister held sessions with the public in Aliabad and Nasirabad, after concluding his visit of District Nagar.
Ironically, the Chief Minister was not accompanied by Atiqa Ghazanfar, MLA, or MLA Shah Salim Khan, who is the region's elected representative.