All Gojal Committee for Collective Development formed for resolution of issues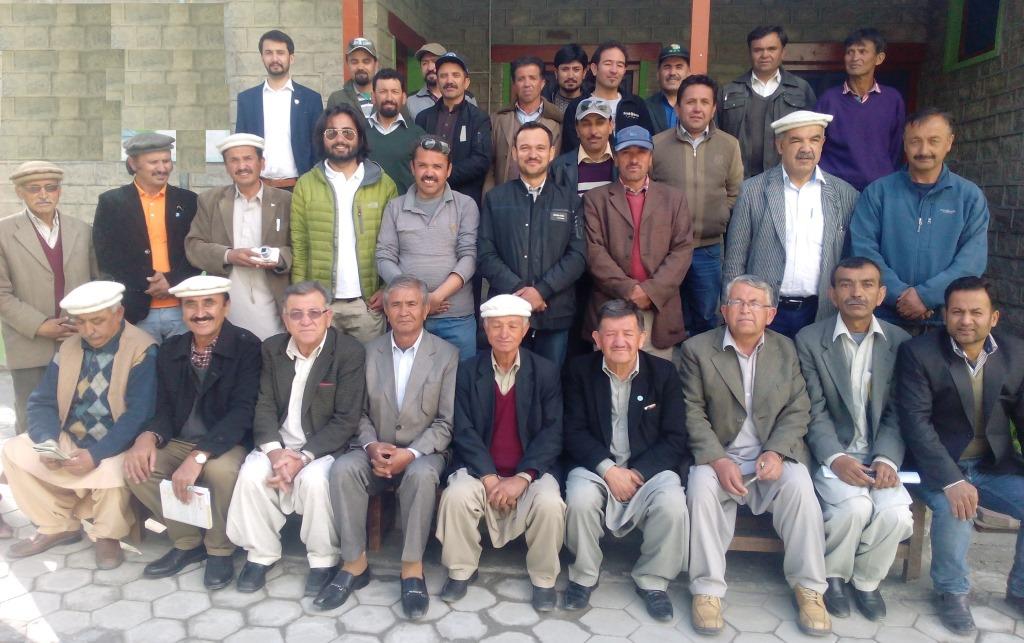 Gulmit: (PR) Gojal Local Support Organization's Network (GOLSON) organized a forum of Gojal Valley's social and political representatives on 22nd of April in Gulmit, the headquarters of Tehsil Gojal. The forum was organized to identify Gojal's regional challenges and issues.
During the brainstorming session, participants identified some major issues which are long pending, including commitments by the elected representatives and incomplete projects.
The forum decided to form the "All Gojal Committee for Collective Development" for advocacy with government departments and other stakeholders.
The committee comprises Mr, Muhammad Tahir Advocate, Mr. Alwaiz Muhammad Aslam, Mr. Hajat Muhammad, Mr. Karim Ullah Khan, Mr. Najeeb Ullah Khan, Mr. Ali Quraban, Mr. Asif Sakhi and Mr. Rehan Shah.
Some of the major issues identified during the forum were pending land compensation of KKH, notification of Sub-Division Gojal, land acquisition proposal ( which was strongly rejected by the forum), power crisis and follow-up on development projects announced during the Chief Minister's recent visit of Gulmit, Gojal.