Improving Food Safety and Hygiene at Hotels in Gilgit-Baltistan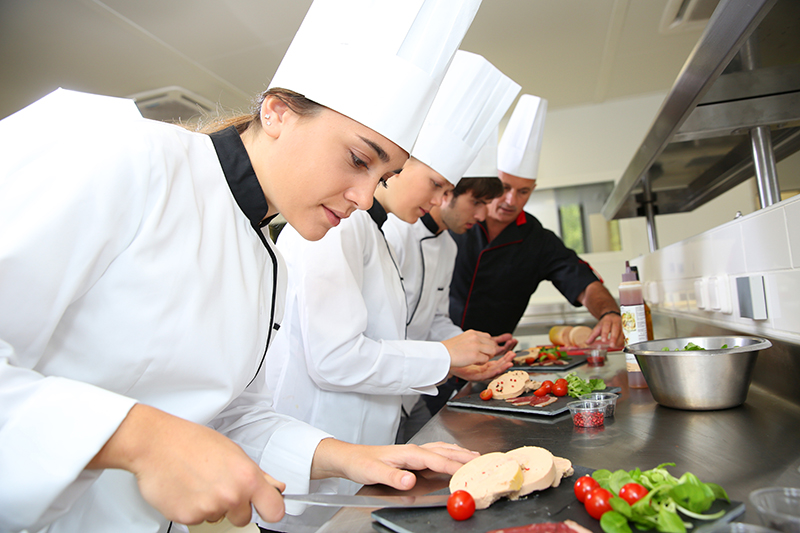 Nadeem Baig
Food safety plays an important role in the economic and health development of a country by safe-guarding its public health. Food borne illnesses are a burden on public health and contribute significantly to the cost of health care. Innocuous nutrition increases the possibilities of healthier and longer lives and less costly health care, as well as more resilient industry.  According to WHO about 600 million people fall ill and 42000 die every year due to consumption of unsafe food. These food borne illnesses can be reduced by improving behaviors and practices related to food safety. It is important to apply the proper food safety measures at home and as well as in the food industry.
During the last few years Gilgit-Baltistan, particularly Hunza, has become a major tourist attraction. Tens of thousands of people visit Hunza every year. According to local media, half a million tourist national and international visited Hunza last year and the figure is expected to double this year.
Food industry of Hunza particularly the restaurants and hotels need to consider issues related to food handling, food safety and sanitation and self-hygiene. Food safety is the most priority area for any food industry. For these reasons it is imperative that the staff are trained and know the practices of food safety.
It has been observed in Hunza that standards of the kitchen staff and housekeeping department of hotels and restaurants are not up to the mark. The employees hired for cleanliness of hotel and kitchen, often, are differently-abled, and aged people. These people choose this department because many a time they have no other job opportunity. Owners of restaurants and hotel hire them with squat salary and the people who are fit for this job do not accept such type of work because of the salary, the prevalent image of self-respect. Furthermore, these are untrained staff who are unaware of how to clean, sanitize and ensure pest control in food processing, storage and service areas.
The solution for above weakness in kitchen and Food and Beverage services and Food and Beverage Production is only to train differently-abled staff, not only to train already hired differently-abled staff but also will train jobless differently-abled who wish to work in hotel industry.
GB Tourism Department, Hotel Industry Association and private owners need to pay highly attention to food handling department and train not only train special people also train physically fit people for kitchen staff primarily for cleaning and sanitizing kitchen equipment's, this initiative will decrease the health outbreak and reduce food poison issues in the region also enhance the standard of individual proficiency. Other hand this initiative will reduce the incidence of illnesses and mishaps that are caused by food borne illness, cleaning and sanitization, housekeeping and less understanding of kitchen guidelines.