Ten Kalasha students of University of Chitral receive scholarships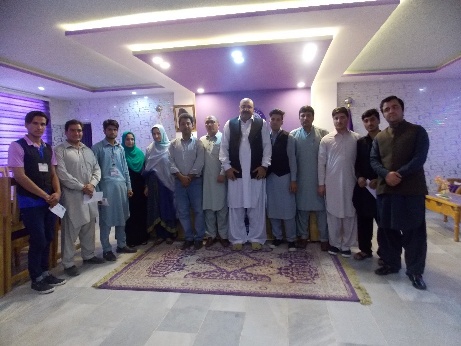 Chitral: (PR) Project Director of University of Chitral Prof. Dr Badshah Munir Bukhari distributed scholarship cheques among Kalasha students under Chief Minister Kalasha student scholarship programme.
A total of ten Kalasha students received cheque from Project Director University Of Chitral.
Professor Dr. Taj Uddin, Provost University Of Chitral, and Mr. Shakeel Hussain, Public Relation Officer, were also present at the occasion.
The Kalasha students appreciated the efforts of Prof.Dr Badshah Munir Bukhari for his untiring efforts towards education of Kalasha students.
Prof. Dr Badshah Munir Bukhari assured Kalasha students that more scholarship cheques will be distributed in the near future. It is for the first time that such scholarships were made available for Kalasha student to provide them free of cost quality education.