Five members of Tablighi Jamat buried by snow avalanche on Babusar Top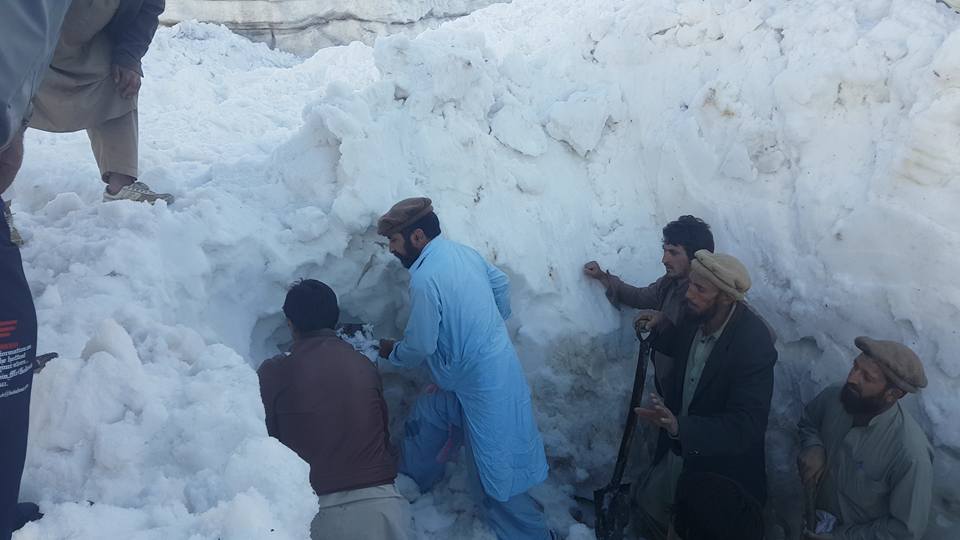 Chilas: Four members of a Tablighi Jamat (Islamic missionaries) were buried along with their vehicle by a snow avalanche at the 13,600 ft high Babusar Top today.
According to details shared by Muhammad Qasim, a local journalist, the members of the Islamic missionary group had gone from Chilas to Babusar for tourism. Their vehicle was hit by an avalanche while they were returning from Babusar to Chilas.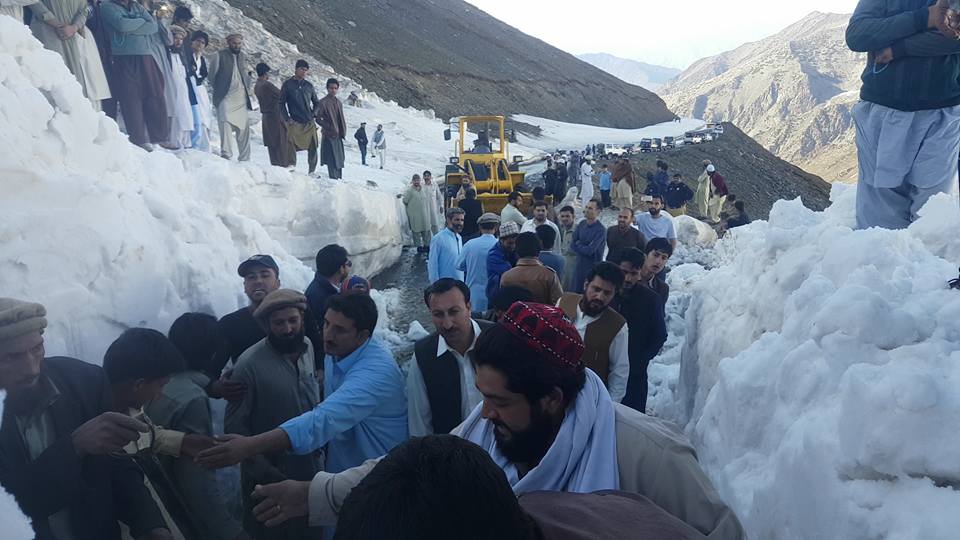 Locals who are frequenting the area to beat the heat, started rescue operations immediately and were able to rescue one person alive after digging through the avalanche debris. Two dead bodies were also recovered.
Two people are believed to be inside the vehicle.
The Babusar Pass connects Gilgit-Baltistan with Naran and Kaghan region, and is covered in snow at this time of the year. It is a scenic place, visited by thousands of tourists every year.
Efforts are underway to open the road by removing snow form the road.