Details of China Pakistan Economic Corridor (CPEC)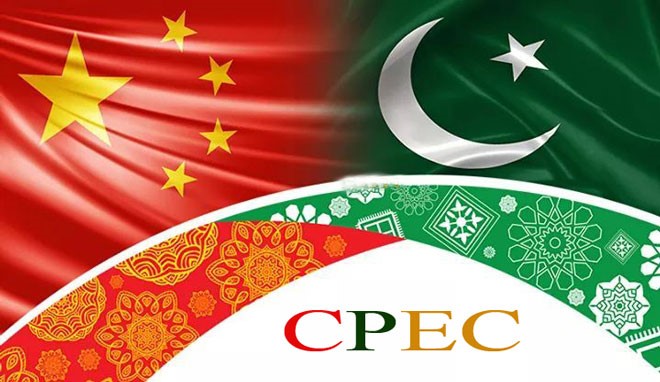 Usman Ali
China-Pakistan Economic Corridor (CPEC) was first proposed by Chinese Premier Li Keqiang during his visit to Pakistan in May 2013. The China–Pakistan Economic Corridor (also known as CPEC and North-South economic corridor) is an economic corridor comprising a collection of projects currently under construction at a cost of $46 billion.  China is investing $60 billion dollars in CPEC.
CPEC Projects
China Pakistan Economic Corridor includes $33 billion worth energy projects like as solar, hydroelectric power projects which will inject 10,400 MegaWatts electricity in the national grid by 2017/18, hydropower projects and coal. CPEC helps to facilitate trade with the route that connects Kashgar Zinjiang, (China) and Gwadar (Pakistan).
Other projects are fiber optic cable from Xingjiang to Rwp, 1240 km long Karachi-Lahore motorway, metro and bus service in six major cities, up gradation of 1300 km long Karakorum Highway, gas/oil pipelines to connect Kashgar to the seaport of Gwadar, 1800 km railway line, commercial sea-lanes, special economic zones (SEZs), dry ports and other infrastructure.
The China Pakistan Economic Corridor is 2600 km and to be completed by 2025.  The entire project will be invested by China and according to Firepot report, this is the biggest overseas investment by China announced yet.
CPEC Routes
There are three major Routes of CPEC.
1)    The first route is a Western Route starts from Gwadar will pass through Turbat, Panjgur, Naag, Basima, Sohrab, Kalat, Quetta, Qila Saifullah, Zhob DIK, Mianwali, Hasanabdal, Isbd.
Gwadar – Quetta Expressway N 85, which is 650 km long.
Halka     — DIK (Brahma Baht) motorway, four lane, 280 km long.
Hazara – Havelian Thakot Motorway, 180 km long.
Gilgit – Skardu (S-1) 167 km.
Sari Gambilla – Kohat Highway 128 km long.
The western route is the original route of CPEC and completion date of this route will be an end of this year 2018.
2) The second route is Central Route that will originate from Gwadar, Quetta and reach DI Khan via Basima, Khuzdar, Sukkar, Rajanpur, Liya, Muzaffargarh, Bhakkar, DIK.
3) The third route of CPEC is Eastern Route and it includes Gwadar, Basima, RYK, Bwp, Multan, Khuzdar, Sukkar, Isbd, Mansehra, Lahore/Fsbd, khunjrab pass.
Advantages of CPEC for China:
Chinese officials describe this corridor as the "flagship project" of a broader policy, One Belt One Road (OBOR), which seeks to physically connect China to its markets in Asia, Africa, Europe and beyond.
With the help of CPEC, China will get an easy access to the Indian Ocean.
Development of Gwadar seaport and upgradation of the infrastructure in the hinterland would help China sustain its permanent naval presence in the Gulf of Oman and the Arabian Sea.
Advantages of CPEC for Pakistan:
CPEC will help a lot of benefits and opportunities to Pakistan. It will help Pakistan to reduce unemployment, poverty, and it helps Pakistan to become the next Asian Tiger.
Investments in China will boost Pakistan's $274 billion GDP by over 15 %.
Pakistani peoples will get jobs and students will get easy access to China education system.
From all these facts, it is evident that China Pakistan Economic Corridor is a game changer and it will help both Pakistan and China. Also, it makes China a real stakeholder in Pakistan Stability and Security. CPEC is obviously a win-win situation for both Pakistan and China.