Medical Institution Entrance Test 2018 (MCAT, MDCAT)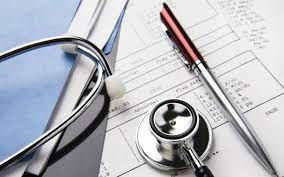 Yahya Shareef
The Medical and Dental College admission Test (MDCAT) is standardized admission test which is compulsory for admission to MBBS and BDS programme in all public and private sector medical and dental institutions according to the regulations of Pakistan Medical and Dental Council (PM&DC). It is a two and a half hour (150 minutes) paper based test that is offered once a year. The tests are administered by the University of Health Sciences (UHS), Lahore, on behalf of the Government of the Punjab. While the Educational Testing and Evaluation Agency Khyber Pakhtunkhwa (KPK) while is supervised by a Board of Governors, headed by the Chief Minister, Khyber Pakhtunkhwa. (KPK). Both UHS and ETEA are responsible for producing and marking the test, and also facilitating an extensive province-wise center network at which the candidates can sit the test.
Every year almost thousands of candidates were appeared in the entrance tests which were held in Southern Punjab, Central Punjab, and Northern Punjab, Swat etc. On Sunday 16th September 2018 University of Health and Science (UHS), was held simultaneously in around 16 cities of Punjab almost 52,272 students (36,542 female and 19,730 male) were appeared in the medical and Dental Colleges' Admission Test (MDCAT) conducted in all centers simultaneously across Punjab. In UHS, Last year almost 46,559 were candidates appeared in the test. While, the test organized by KPK government was held simultaneously on 30th September at seven centers across Khyber- Pakhtunkhwa. Almost 40,000 students (23,461 male and 14,604 female) were appeared in ETEA conducted in all centers simultaneously across Khyber Pakhtunkhwa (KPK). There are a total of 5,995 MBBS and 771 BDS seats in public and private colleges of Punjab for students undertaking MDCAT. Both tests were conducted by the government of Punjab and government of KPK, under great security and with vigilance.
The candidates and their parents expressed their satisfaction on the arrangements made by UHS and KPK government. Parents were seen reciting Holy Quran for the success of their children. No untoward incident was reported during the course of the test.
Their scores will be calculated based on the criteria formulated by Pakistan Medical and Dental Council (PMDC). According to the ETEA officials, only 21 students have greater than 600 marks. 6,235 students in between 300-500. Unfortunately, 26,717 students allocated below than 200 range. Overall the results of ETEA were 16.40%.