Chief Secretary's remarks trigger calls for protest demonstrations in Gilgit-Baltistan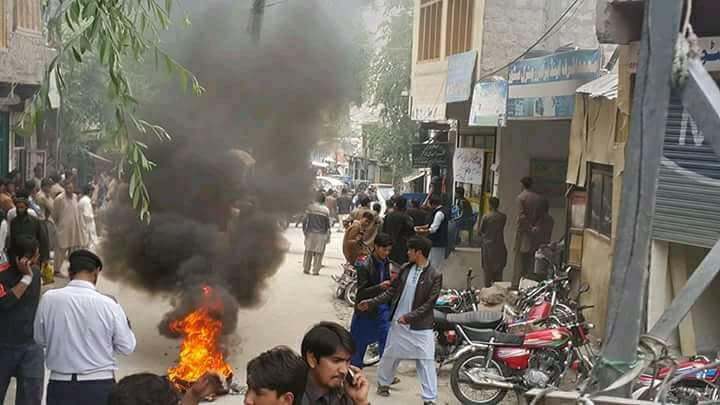 By Nisar Ali
Ghanche: Civil society on Monday observed shutter-down strike against the controversial remarks of Chief Secretary Gilgit-Baltistan, during hi visit of district Ghanche.
The Chief Secretary replied in insulting way to the locals for demanding appointment of a gynecologist at the district headquarter hospital, Khaplu.
Soon after the insulting remarks were made, a video went viral on social media, with viewers sharing is thousands of time, and rebuking the statement.
The reaction to the condescending remarks went beyond social media, with various political and social organizations calling for protest demonstrations and strikes.
In Khaplu, the Falahi Committee Khaplu, Baltistan's Youth Alliances, political dignitaries, businessman, and large number student came to the street. Holding placards in their hands they chanted slogans against the Chief Secretary, demanding his removal from Gilgit-Baltistan.
Meanwhile, Baltistan Students Federation, along with several other organizations, staged a protest demonstration at Yaadgar Chowk Skardu.
The Skardu Press Club has called for boycott of all activities of the Chief Secretary, till hey apologizes to the public.
"All activities related to chief secretary have been boycotted by the Skardu Press Club until and unless he apologizes to the public," senior journalist, Sadiq Siddiqui posted on his Facebook wall.
Information Department has said that the video has been 'edited' and posted out of context 'by certain elements'.
It is pertinent to note that Awami Action Committee has also called for a protest rally in Gilgit against the "incendiary remarks".
Political leaders, like Syed Jafar Shah of PTI, and Amjad Hussain of PPP have also condemned the Chief Secretary's remarks, demanding action against him.
The government remains tight-lipped on the issue.