Gender Roles and Suicides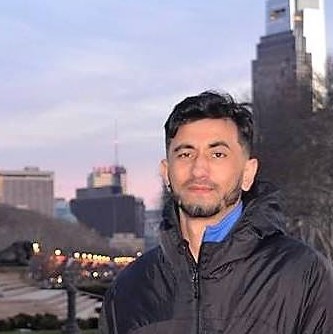 Zubair Ahmad 
The current incidents of suicides in the Hunza valley have left behind a chunk of unanswered questions for the community to find out the genuine reasons behind the series of unnatural successive self-obliteration.
If we do comparative analysis, most of the causalities are men (young men), while a few females have also reportedly ended their life.
This shows a vivid disparity in gender roles in our society which are generally debated to be biased in favor of men; feminists argue that man is in full control of the society, which according to them should be equally divided among men and women. On the contrary, philosophers like Lester term women as physically weak, which is the prime cause of male dominion, while Durkheim says that women are less intelligent then man. These views can, definitely, be challenged.
This brings us to the question, why more men are ending their lives?
There are no statistics available on any official sites about the death toll in the region, which could help determine the exact number of causalities. Nonetheless, according to unofficial sources, the number of male deaths are higher than those of females, and this indicates the prevalence of a genuine social disorder, which needs immediate heed from the concerned authorities.
Coming back, to the causes of male suicide tendencies, various studies around the world have found it deeply rooted in the scripts of the society, where unwritten norms demarcate rules which are masculine and feminine. Men, for very long time, have been hit by their ego unjustifiably to be the stronger sex. For instance, a man considers fatal suicide, alcohol, drugs as masculine characteristics, at the same time women consider nonfatal suicide attempt as a protection to get solace from man, gain sympathy from the society, teach lesson to their close partners etc.
On the contrary, man considers nonfatal suicide as more feminine. So, he selects the extreme end, to execute his action he takes the path which are considered as so called masculine modus operandi, like gunshots, self-poisoning, knife stabbing, hanging etc. while female opt those ways which are less painful, non-suicidal, and less harmful. Thereby, the total destruction serves the cause of the so called masculinity.
The causes of male suicide are fully embedded in the culture of every society, if we look at this way, when a men gets disappointed from his life, he cuts every connection from the society, so whenever he chooses suicide, he always goes with the toughest path to maintain the masculine ego in fear of being labeled as feminine from the social circles. Therefore, the fear of feminine stigma compels him toward mortal suicide.
Undeniably, our culture is not different than the rest of the world, therefore it is very difficult to figure out an explicit rationale for suicide; however the general idea of the way suicide dynamics in a particular patriarchal culture works gives us an insight to make out a closer hypothesis to study them and curtail suicides.
If we look at another prospects, women are generally very open, and active communicators, they keep good health records, do treatments, share their depressions with close ones, have over all good medical, and psychological records than man do, meanwhile, a man chooses not to share, seldom do psychotherapy, do not maintain medical records per se, since he considers these as womanly works, and fears to be labeled as feminine in a despotic patriarchal society, consequently in an inevitable situation he chooses the final cut, which is fatal suicide, other than being physically or mentally ill for the rest of his life.
However this does not apply on every single man, it differs from individuals, groups, societies and cultures.
Admittedly, our region as a whole has undoubtedly male dominated society, all the leadership roles are taken by man, for instance the Lumbardar (Village Heads), sports, education, health, dramas, music, dance, physical labors and so forth, historically these roles have been taken away from women, so there is no doubt in comparing the above scenarios with our culture, where most of the suicides cases are man, and their method is also the same as in other cultures, because man seldom compromise on their ego to let woman take on control of the system, although the past few years have broken the glass ceiling to a certain degree, nevertheless it is insufficient to coin the term man and women are equal in the region, this biasness clearly shows how rigid the society is yet to accept gender equality in its full essence, which seems very difficult at the foreseen future.
To conclude the above non measured variables which possibly urge man to commit suicide can be minimized to certain level through school curriculum, open debates about division of labor, promoting gender equality etc. it is of paramount importance that parents teach their children rational ways of living life, instead of assigning different roles to sons and daughters,
Schools can be significant in erasing unjustifiable roles of both genders, they can socialize both sexes as equally strong, important for each other in equal terms, and always share their inner feelings which makes them stressful and uncomfortable.
Governments are responsible to make all health facilities available to the community, and a responsible community must make regular checkups, keep proper medical records, consult psychiatrists and also share their health deficiencies with the doctors.
The only possible way to achieve this is to stop masculine behaviors, and  try not to teach such irrational lessons to children; gender balance can help protect people from committing suicides.