Flood in Ishkoman: Another Attabad Lake in Making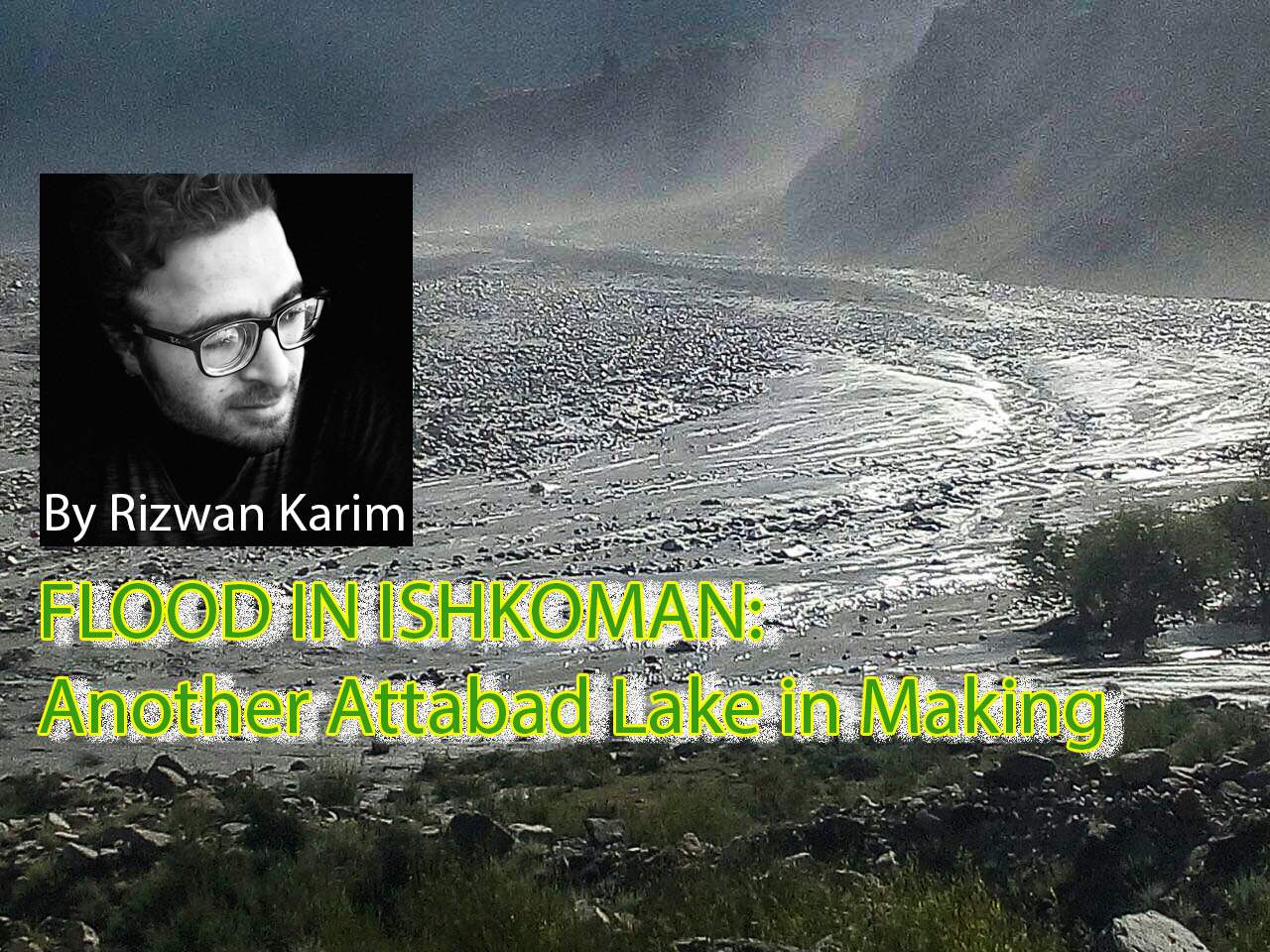 By Rizwan Karim 
The land of Ishkoman is located in the beautiful district of Ghizer. This land despite its natural beauty and tourist attraction has remained underdeveloped. It still don't have a decent cellular network, specially in the villages located at the periphery of the region. These far villages also do not have a decent infrastructure for transportation, despite some famous tourist spots like korombar and Attar lake which attract a handsome number of national and international tourists. A couple of days ago a flood outburst in Barswat valley has blocked the Ishkoman river coming from upstream and is predicted to cause a huge lake, possibly like a future Attabad lake.
This accumulation of water is causing panic among people living both on upstream and downstream of the blocked area. The people living along the river in downstream side have been instructed to vacate their houses immediately. These people can be taken care of, depending on how much water stores in the lake before causing the outburst and thus determining the magnitude and force of flood. The water may wreak havoc but the need of the time is taking care of the people living upstream.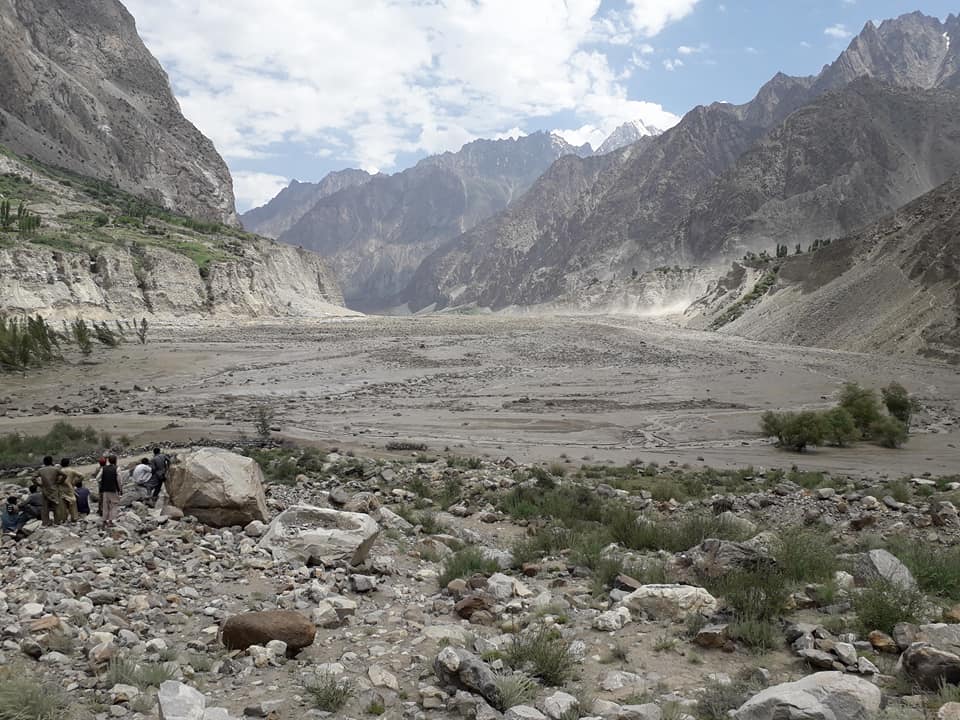 Pictures of the effected area from Immit side (upstream of the blockage) taken by a local
The people living upstream are connected to the rest of the world via the only Ishkoman road which has already been destroyed by the said lake. The only option in this situation is to rescue people using aeroplanes. The other alternative can be to at least provide the people living upstream with food and other necessities of life, till this whole thing is sorted out. In the meantime the government ,non-government organizations (NGOS) and Gilgit Batlistan Scouts can join hands to work on releasing the blockade by carefully planning the release of flood water by providing it a safe and alternative path for flow.
The Deputy Commisioner of Ghizer has paid a visit to the said area and has reportedly promised to provide all the necessary help,but since there is  a chance this whole situation may worsen,there is an immediate need to take steps at Gilgit Baltistan Government level. The people of Ishkoman humbly request the Chief minister Gilgit Baltistan and the Gilgit Baltistan scouts to join hands and help the people of the region. The work of all Non-Governmental organization and Army along with GB government for the development of this region has been phenomenal,and the people look for their help again in this time of need.
The contributor is a Fulbright Scholar at Iowa State University,USA, and is a strong proponent of STEM education and writes about issues of Gilgit Baltistan.