Salvaging Learning: A New Concept for Interactive Learning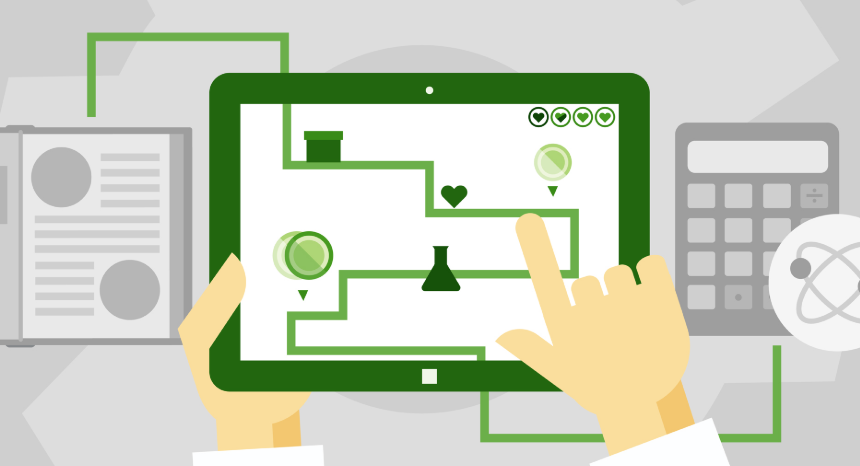 Sibt-e-Hassan
Introduction: In our schools (private & public), learning is mostly teacher-centered. This is an empirical reality that if a teacher is conscientious, he/she would take all measures to inspire children to learn. Similarly, how a teacher understands learning would be reflected in the cognitive growth of his/her students. For example, if a teacher believes that the reproduction or understanding (as explained in the Bloom's Taxonomy) is the ultimate goal of learning, it is certain that his /her pupils would never attain the higher level of critical thinking. There is another possibility that a teacher is very conscientious but he /she could not get any opportunity to learn the subject knowledge and awareness of pedagogical issues. The institution from where she/he graduated failed to impart necessary knowledge and insight about learning.
Learning happens in concrete socio-economic circumstances. A child from a poor family comes to his /her school with the wretchedness he/she suffers at home. Poverty dehumanizes and in this domain, there is a very thin line between violence and peace. It is not a child who comes to school with the bruises of deprivation and violence but also a teacher who belongs to the same socio- economic environment. For that matter, a school for lower and lower middle classes is a phenomenon of oppression. Teachers and students, in these schools, jointly stage a drama of hopelessness. Students come to school with no hope for future as their learning is dangerously irrelevant and cannot offer any better options. Similarly, teachers come to school for earning their livelihood. When they are not professionally sound and do not have the capacity to enjoy their job, they simply take their presence in school as burdensome. This vicious cycle of oppression and 'unlearning' is being perpetuated for decades without any vertical breakthrough. This situation is quite depressing rather disillusioning but if we are committed to the cause of learning and also believe that it is the leaning which can provide opportunities for socio-economic change, then we have to understand that we have to start right in this situation any way. To start, we need to understand this situation critically and then have to devise new strategies. Such strategies which may not look familiar but may work to break the stranglehold of traditional schemes.
Probable solutions to this situation to produce such material which:
May inspire both teachers and students;
May provide opportunities to teachers as well as students to learn silently without hurting their egos;
May provide an opportunity to parents and educators to join hands to get out of the misery they themselves are living in.
It is proposed that a portal may be developed in Urdu and English or materials developed by anybody may be posted on You Tube. This portal may contain these sections.
Interactive learning Resources:
These resources will include videos for the subjects of Science, Mathematics, English and Social Studies for all classes. This program envisages that a teacher will play the video as per the instructions given and stop after every segment of 5-6 minutes and ask questions from the students to keep them engaged. Then, a teacher will assess students' learning as explained in the video. This process will surely, provide an opportunity to the teachers too to learn on his/her own without any external intervention or for that matter any embarrassment.

In the above process, a teacher's role shall silently be shifted from a "teacher " to a facilitator.
The above model has been implemented in China successfully and MIT – Blossom Project has been producing learning resources on the same line for last 10 years.
Materials Supplementing Curriculum:
To broaden the intellectual horizon of the children and also to encourage them to learn autonomously, video and print materials will also be provided. For this, the following resources shall be made available on the portal.
A:  Fiction
Stories to be read by children themselves or to be narrated by parents / teachers etc. (Translated/ adapted from classic world literature or original stories by students / parents / teachers etc.)
Animated / feature films
B: Non – fiction
Materials (videos and printed readers) supplementing curricula (Concepts simplified and illustrated)
Documentary films (indigenously developed. Films in foreign languages, will be dubbed in Urdu).
Materials on the themes like history of science/ scientific processes, development of institutions in history etc.
Reading Materials for Parents and Teachers:
This project has been conceived under the Whole School Development model. This model emphasizes the active and holistic participation of all stakeholders.  These include teachers, peers and parents. To transform the perceptions of these players about learning and the world of a child, the following sections may be added in the portal.
For teachers, resources and reading materials pertaining to learning processes, pedagogies of various disciplines and personal/ professional development may be prepared and posted on the portal. The tentative themes are as under:
How to make a child an independent learner?
How to teach a child questioning? Stages of questioning and their role in upgrading the learning process.
Constructivism in learning
We cannot understand a child and the processes of learning without reading the philosophers and the psychologists, such as, Winnicott, Piaget, Alice Miller, Vygotsky, John Dewey, Erikson, Gaby Storeken, Jean liedeloff, Freire, Giroux etc. Booklets and articles on these thinkers may developed and published.
How to integrate knowledge, skills and attitudes (KSA) in a learning process.
Alternative classroom assessment
B.
A separate section for parents will also be added and articles on parenting, developmental psychology and sociological problems will be placed on this portal. Tentative themes for parents are as under:
What is violence? Types and its perpetrators. Vicious cycle of todays' victim to tomorrow's perpetrator.
Effect of domestic violence on psychological growth of a child.
Issues of parenting and how does these effect on the autonomous learning of a child? Prescriptive to inclusive learning.
Emotional development of a child.
How does corporal punishment effect child's personality?
History of the concept of childhood.
From sharing to empathy: social integration of a child.
Do children learn better in a joyful atmosphere?
How to protect our children from psychological and physical abuse?
Culture of dialogue
Material on the above themes will be equally useful for the teachers.