Ghulkin Youth and Sports Organization to hold first ever All Hunza Table Tennis Tournament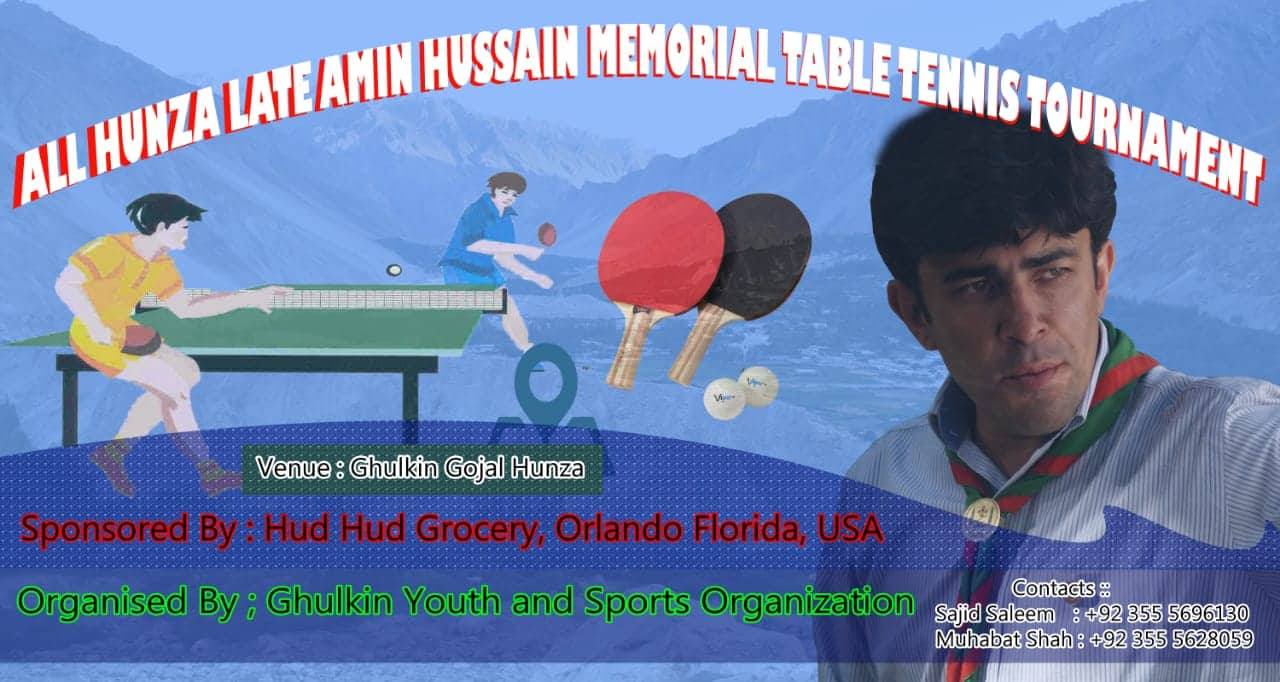 GOJAL: Ghulkin Youth and Sports Organization (GYSO) has announced to organize the first ever 'All Hunza Late Amin Hussain Memorial Table Tennis Tournament'.
The regional tournament will start on the 14th of August, independence day.
The tournment is open to individuals, both male and female. Interested people can participate in single, double and mix-double competitions.
Last date for registration is 12th August 2018.
Entry fee for each player is Rs 300 only.
For further information GYSO team can be contacted.
Organised By: Ghulkin Youth and Sports Organization
Sponsored by: Hud Hud Grocery, Orlando Florida
Contact:
Sayeed Tajik : +92 355 5296143
Sajid Saleem: +92 355 5696130
Muhabat Shah: +92 355 5628059
Aman Hussain: +92 355 4159131