Chitral Police has won the Shadur Polo Festival 2014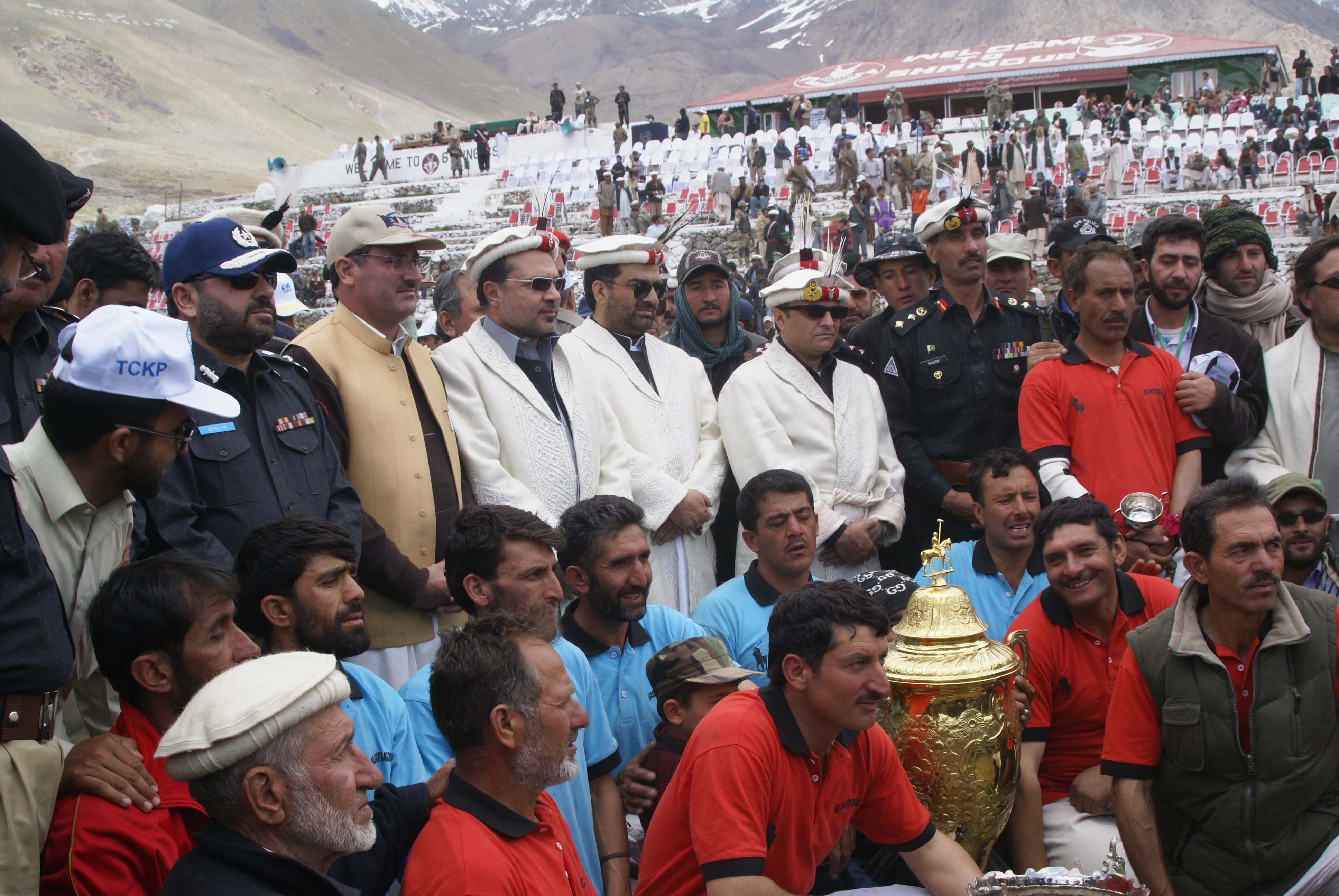 Islamabad: The Shandur Polo festival concluded today with Chitral Police winning against Team Mastuj.
Chitral Police scored 10 goals in the final match, while the polo team of Sub-Division Mastuj was available to score only 5 goals.
Teams from Chitral district were competing in the tournament due to boycott announced by the Gilgit-Baltistan government. Earlier, there were reports that team from Ghizar will be playing at Shandur. However, those reports proved to false and spread without developing a consensus first.