Football tournament concluded in Chitral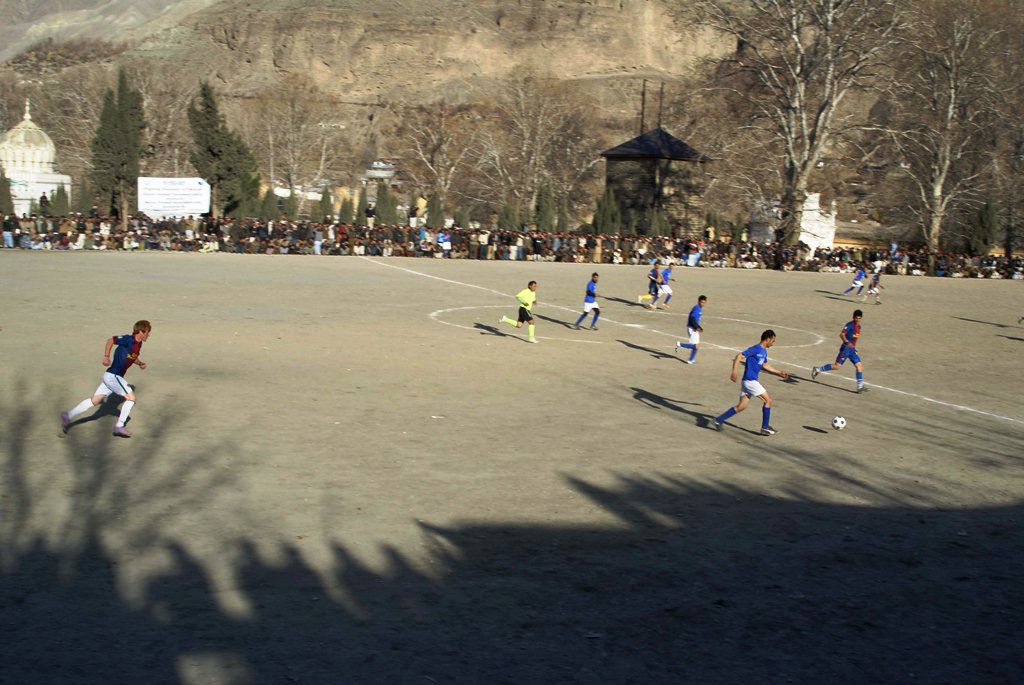 Gul Hammad Farooqi
CHITRAL: District Football tournament 2012 was concluded here yesterday. Some 42 football teams participated in the tournament. The final match was played between Danin Lasht and Jang Bazar A football teams. Jang Bazar  team defeated Damin Lasht team, scoring 4 goals.
Shahzada Amanur Rehman of Royal Family grand son of former Mehtari Chitral (Ruler of Chitral state) was chief guest on the occasion. The tournament was sponsored by Relief International who work on eradicating of zonosis diseases in Chitral including other parts of the country.  Members of Chitral Paragliding Association under Supervision of Mirajuddin also demonstrated of their skill. Local paraglide exhibited of paragliding with a very best way during the final match and they landed successfully in the play ground by enthralling thousands of spectators and were warmly appreciated by participants.
Addressing the spectators and participants Hussain Ahmad  said that Chitral youth have talent and fond of Football but unfortunately there is no play ground for them. He demanded for establishment of a public stadium for giving an opportunity to local players for improving match and their skill. He also offer Shahzada Amanur Rehman as a chief patron of football association. Chief guest distributed trophy, cups and awards among the players. Addressing on the occasion he announced of arranging Shahzada Shujaur Rehman memorial football tournament annually which will be celebrated with the name of his late father. He also given special award to Abdul Waheed  Captain of Jang Bazar team by declaring him Player of the tournament. Rafiullah of Danin Lasht team was declared as man of the match. The chief guest announced 20000 for winner and 10000 for runner up team.
Dr. Riaz district program Manager of Relief International also announced for launching football tournament every year to encourage local players. He also stressed upon the participants to support their health teams in eradicating of Zonotic diseases from Chitral which is communicable  from animal to human and from human being to animal. Thousands of spectators were present on the occasion who participated in final match. At last players of both team performed folk dance on the beating of drum while during the whole tournament band party energetic and provoked the players.