AKHSS Chitral participates in countrywide Plantation Drive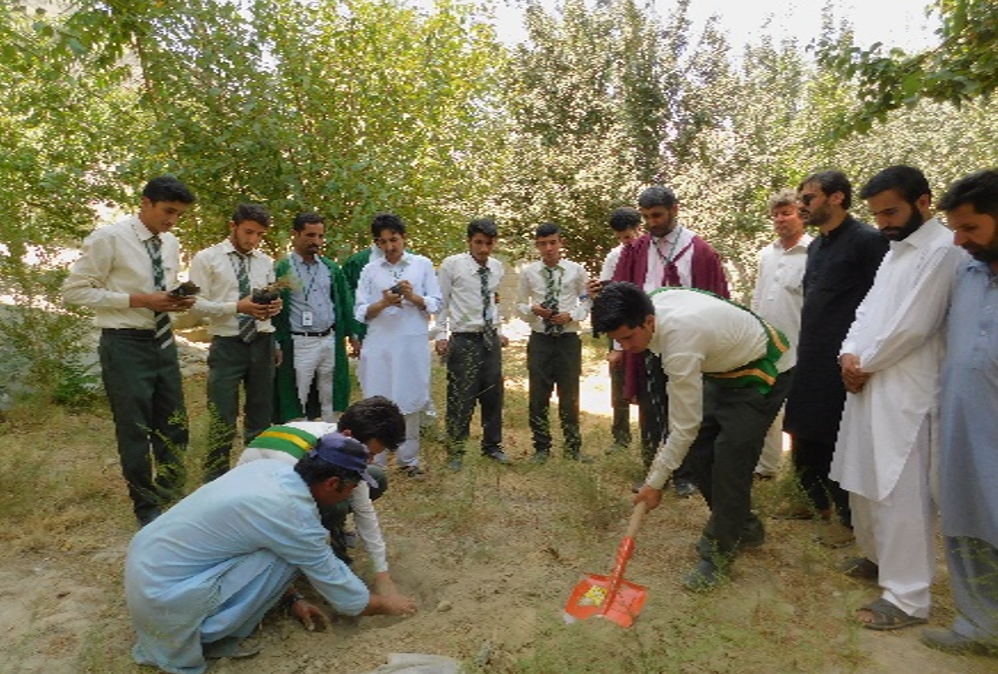 CHITRAL: (PR) ADC Chitral, Mr. Minhasuddin along with his team visited Aga Khan Higher Secondary School Chitral on August 02 to plant trees in the school's campus as an activity of government afforestation drive in the district. The ADC was given a short presentation by the principal about the activities and achievements of the school prior to the plantation activity.
Specific identified places inside the campus were used to plant trees. The principal, faculty members and student representatives (School House System HRs & CRs) accompanied the guests in planting trees. Each representative student was allowed to plant a tree and was given the responsibility to care, nourish and water the plant to maintain its growth. The ADC thanked the school for providing the opportunity for their visit and the activity.
AKHSS Chitral is in forefront in creating awareness for environment protection, preserving nature and biodiversity. Periodically various programs are arranged by the school by involving various government agencies/departments like forest division, Wildlife, Administration and civil society organization to further the cause of environment protection. Every year the school dedicates 05 June to the planet earth, where full day activities are pursued to give awareness about environment protection and the importance of the environment for human survival. Moreover, the school also observes  all international days which are in any way linked with the environment, climate and biodiversity. On August 02, the plantation activity in the school in collaboration with district government was one of such activities of the school, which was materialized to support the government drive for plantation throughout the Country