Students exhibit their scientific skills and knowledge in Chitral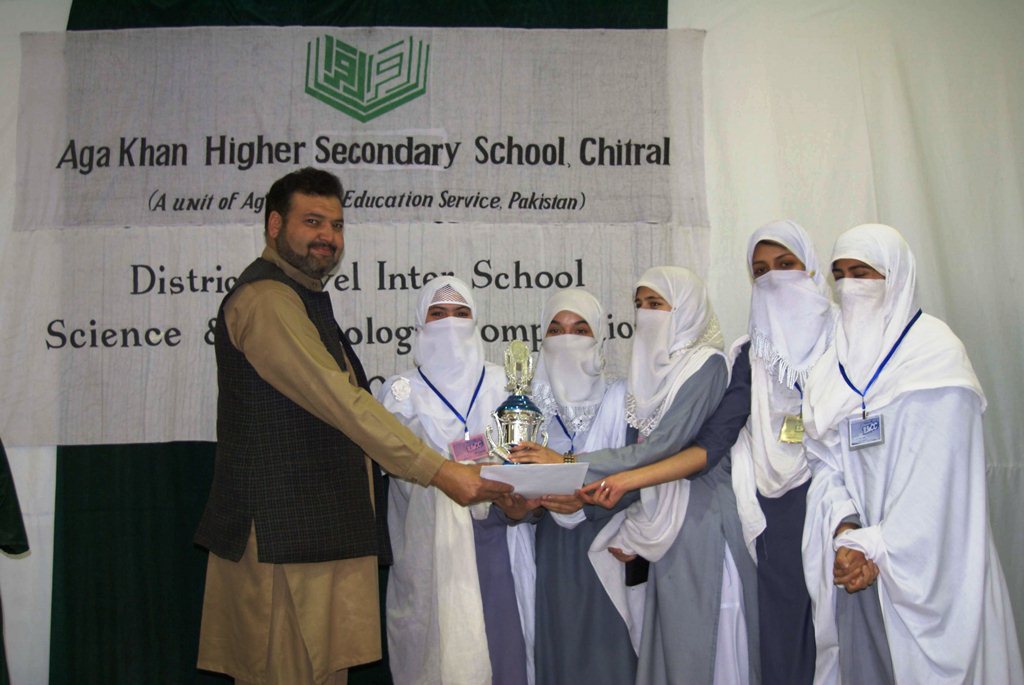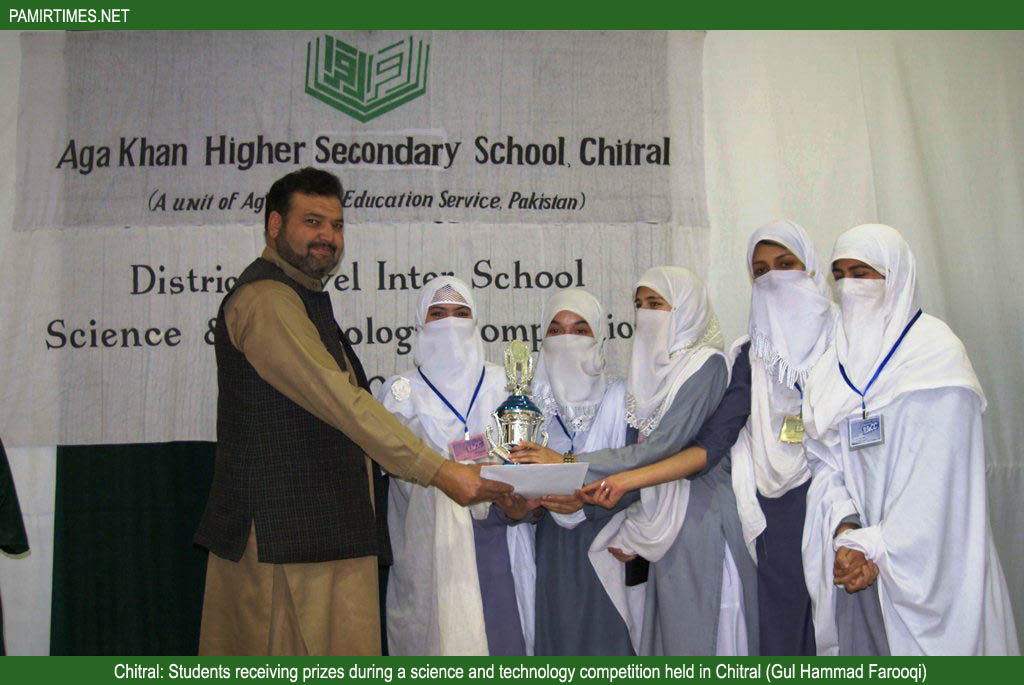 Gul Hammad Farooqi
Chitral, October 14: Students from different schools and colleges of Chitral district displayed their scientific knowledge and skills at a competition. The students had developed different models, to explain mechanic, biological and other processes, mostly taken from the text books.
The "Science and Technology Competition 2012" was held at Aga Khan Higher Secondary School Seenlasht which was continued for 3 days. The stalls, generally, were related to recycling of rubbish, painting, evaluation of money, calligraphy, drug abuse and its socio-economic impact, global warming , hydro culture and effect of seasonal changes on living.
A certificate distribution ceremony was held on the final day, in which wife of the Commandant of Chitral Scouts distributed awards and prizes among the position holders students. According to the results, Maham Amebreen of G.D. Langland school and college, Khusro Sarwar of Chitral model school and College, Yasmin Saba of Govt. Girls Degree College Chitral, Kausar Jahan of Chitral Model School and College, Ummi Saeed and Umair Haider of the same college, Hanifa Siddique of Aga Khan Higher Secondary School Kuragh and Noorina of Chitral Model School and college were given first prizes.
Shhnila Zafar and Ishaq Rahim of Frontier Corps Public School, Tashfeen Shams, Razia Nawaz and Sharif Ahmad of AKHSS, Savera Andalib of Chitral Public School and College and Faryal Kanwal of Govt. Girls Degree College Booni were given Second prize similarly Faisal Aman, Nisar Ahmad, Wasim Faraz, Sara Andaleeb, Farnaz Subhani, Maria karim and other were given third award. Special award were given to Noor Shamsuddin, Noor Muhammad and Sher Ahmad.
A large number of teachers, students and educationists participated in prize distribution ceremony where students enthralled the participants by Tablue, Drama and colorful programs.