Government primary school Biori gets electricity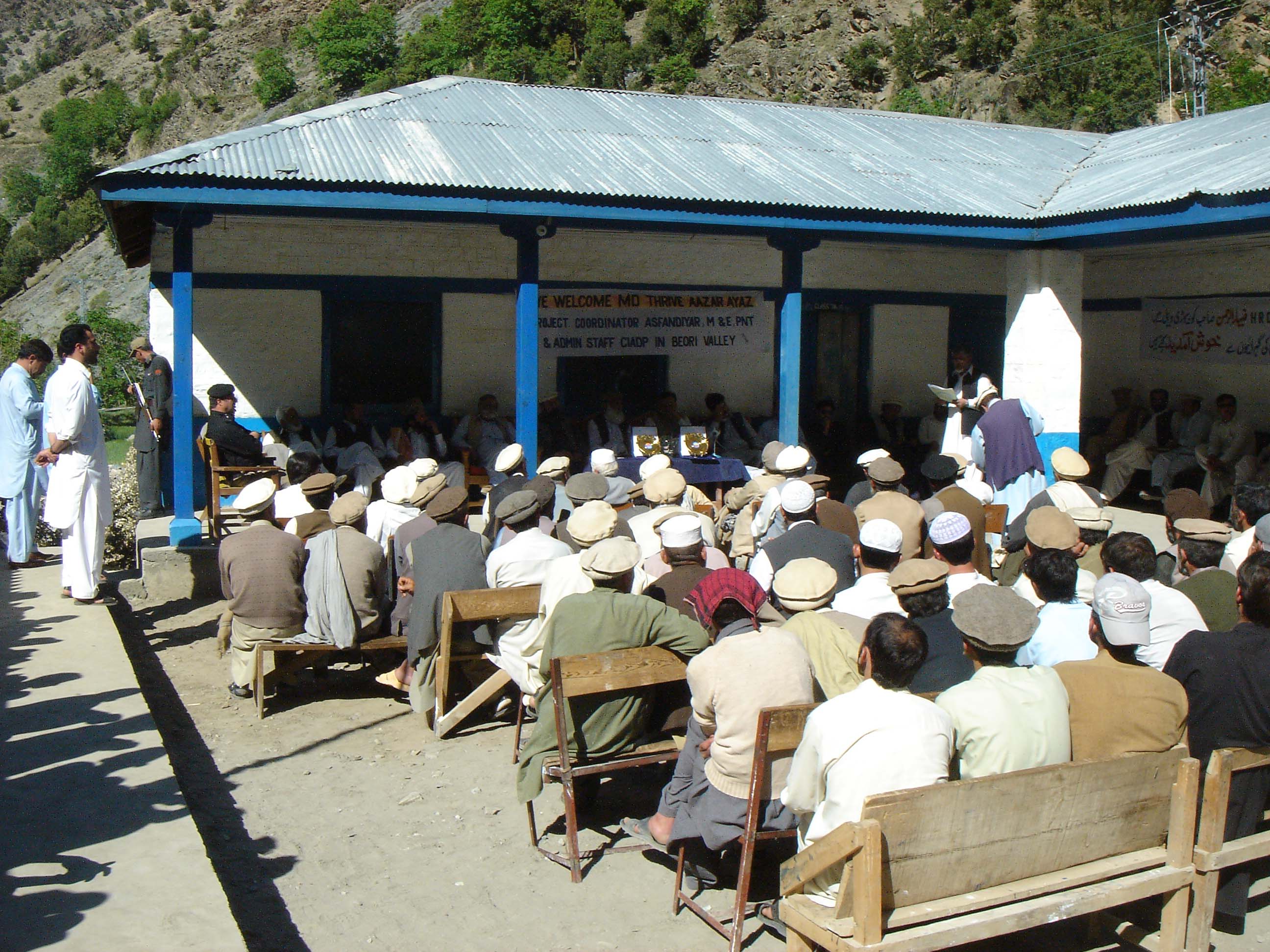 Gul Hammad Farooqi
CHITRAL:  Electrification work at Government Middle School Biori and the suburb area was completed by Young Star Development Organization with the financial support of Chitral Integrated Area Developmental Program (CIADP). Completion of the project was celebrated today in Chitral, attended by DCO Rehmatullah Wazir, among others.
Prominent lawyer and general secretary of Pakistan Muslim League N Fazal Rahim Advocate in  his welcome address said that the valley was damaged badly in 2010 flood and it was not accessible. People of the entire valley were compelled to travel by feet and carrying edible things on their back from 15 kilometers. There was no road, no electricity in the  area as well as all roads and bridges were also washed away by tremendous flood. He thanked YSDO who kicked initiative and completed different developmental projects in the valley like electrification of Government Middle School and the valley, drinking water supply schemes, flood protection works, sanitation, trainings etc. He said that YSDO also arranged Free Medical Camp for flood victims of this most backward and neglected valley with the financial support of CIADP.
Assistant Manager Operation Pesco Tariq Khan, Executive Magistrate Ziaur Rehman, president ANP Muzafar Jan and other politicians and elites of the area were present on the occasion who appreciated dedicated services of YSDO.  DCO switch on by pushing button and connected the valley to national grid station in an fulguration ceremony. Addressing on the occasion of inauguration ceremony of electrification of School and valley DCO Chitral highly hailed and appreciated sincere support of CIADP who play vital role in development of Chitral he also thanked to Norwegian government and Netherland for donating huge amount for uplifting schemes of Chitral . He said that this is very difficult for any government organizations  to provide all facilities to its citizens but civil society work shoulder by shoulder with state running organizations and providing all basic amenities to local people. Talking to media person Asfandiar Khan Chairman YSDO  said that we completed more than 19 developmental schemes in Biori valley with the financial support of CIADP with a cost of  10.53 million rupees. He said that we have determined to work day and night and provide all basic facilities to our people.
A large number of people belonging to all walks of life participated in inauguration ceremony.