Bodies of two more students dug out of avalanche debris in Chitral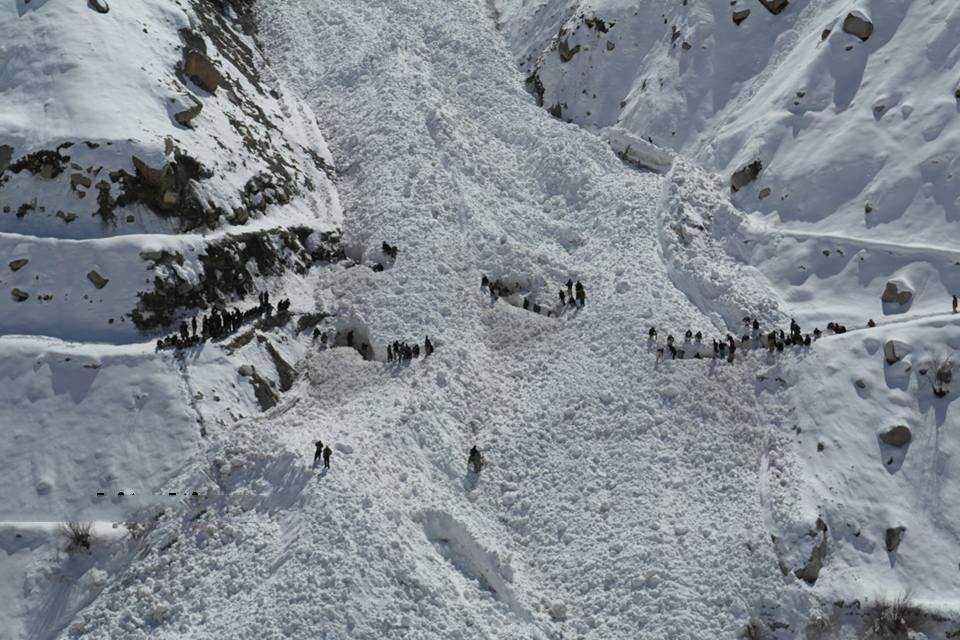 Chitral: Locals in Susum valley of Karimabad, Chitral, were able to find the dead body of Shan, one of the 8 students buried and killed along with a local farmer by a massive snow avalanche on March 20th. The locals had found the body of Irshad Ali, resident of Parsan village yesterday.
Two bodies are still missing, and the locals have vowed to dig all the bodies out and offer them proper burial, according to the Islamic belief.