People of Danin, Chitral, demand repair of damaged bridge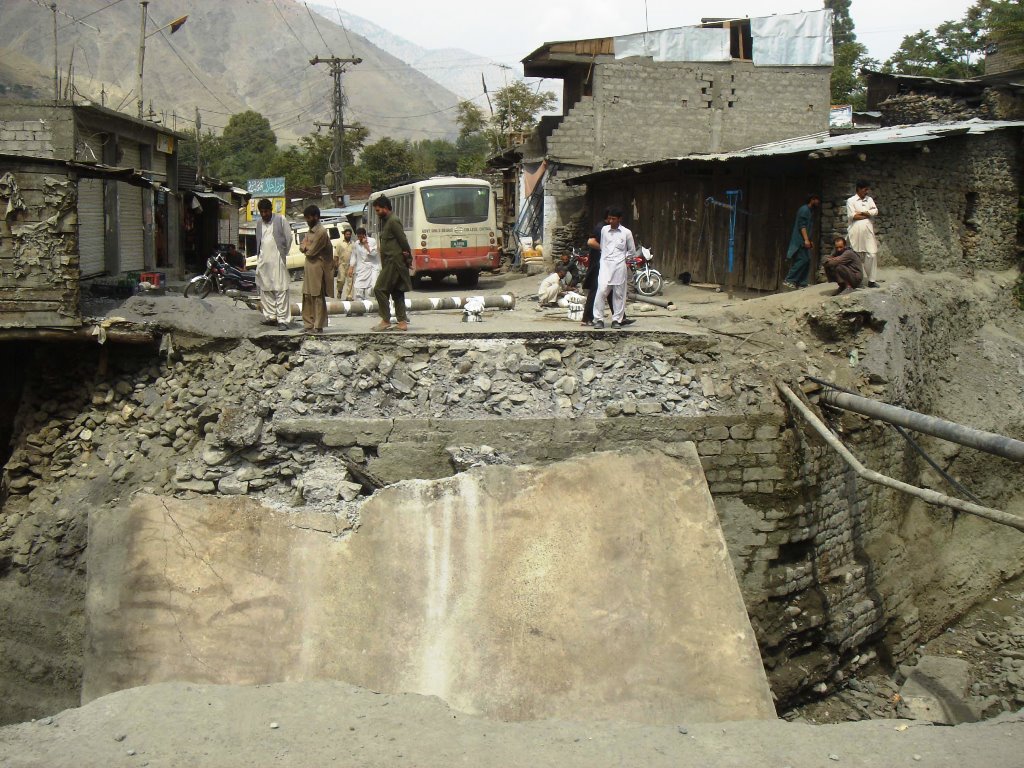 Gul Hammad Farooqi
Chitral: An important bridge on Danin nullah (glacial stream) has been damaged by a huge flood, resulting in disconnection of access to the Gahtak village, Government Girls Degree College, Govt. Centennial Model High School for Girls, Officers and Judges Colony, Wild Life Department office and the Main Bulk Oil Depot.
Around 2000 students of Govt Girls degree College and Govt Centennial Model high School for Girls are forced to walk for long distances on foot in order to cross the stream, facing social and natural hazards. Principal of the college and the professors said that the students are unable to reach for their classes on time, resulting in wastage of time and resources.
The students, teachers and the villagers have demanded of the government authorities to fix the bridge and facilitate the public and students in accessing the important government facilities.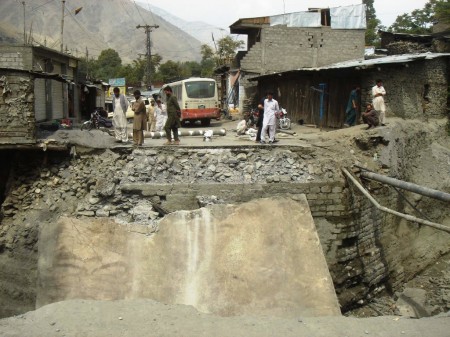 Residents of the area are facing tremendous hardships due to disruption of the road.