Chitral Overseas Association announces name of cabinet members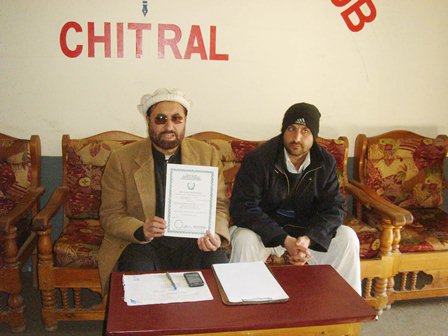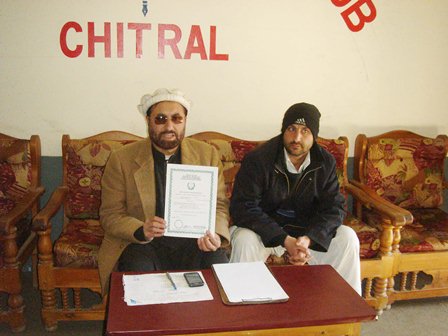 Gul Hammad Farooqi
CHITRAL:  Chitral Overseas Association (COA) has always supported the residents of Chiral based in the Middle East. This was stated today by the COA Chairman, Haji Sultan, at a press conference. He added that COA is a registered under the Companies Act and no one be allowed to use its name.
He invited those interested in voluntary services to join the Association. He informed that new office bearers of the Association have been elected – Haji Sultan Mahmood Chairman, Haji Zafar Ahmad vice chairman, while Jamat Ali  Shah, Haji Gulfiroz, Sangeen Ali Shah, Sher Ali Khan, Sher Jawan, Nizar Wali Shah and Zafaruddin Haji are members of  executive body and board of Governor. He shared that these were interim cabinet members and permanent office bearers would be elected later on.
He emphasized that COA is the only registered organization and that they would not take responsibility if somebody misuses its name. He also announced donation for members of Chitral press club for tour outside of district. He said that at present we set up our office at Drosh and will work in whole KPK and every Chitrali who gaining livelihood abroad would be supported by COA.