Bad politics costs Chitral multi-million infrastructure project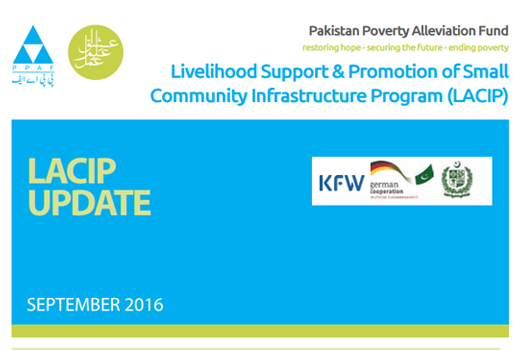 By Gul Hamaad Farooqi
CHITRAL: The Livelihood Advancement and Community Infrastructure Project (LACIP) of Pakistan Poverty Alleviation Fund (PPAF)  for Chitral has been terminated due to political interferences.
After the winding up in Chitral, now the districts of Shangla and Buner would get benefits from the multi-sector poverty alleviation project.
Sources confirmed to this scribe that PPAF funded LACIP and other projects had been crucial in providing livelihood support to poor communities. Besides, pro-poor infrastructures were built up which had benefited thousands of people in different parts of Chitral.
PPAF with the collaborations of different organizations, including Sarhad Rural Support Program, had injected millions of rupees in Ashrait, Drosh-I, Drosh-II, Laspur, Ayun, Shoghore and other parts of Chitral and it was hoped that in coming phase of the project more union councils would be selected for the project.
But unsubstantiated and an ill-motivated campaign launched by some political circles contributed towards the termination of LACIP program in Chitral.
Now SRSP has opted to prefer the LACIP program  in Shangla and Buner districts. Most of the areas where LACIP had been working with the communities in collaboration with SRSP fall in southern part of Chitral which were considered the most neglected areas.
Public circles in Chitral have condemned the negative approach used by some political circles to hamper the poverty alleviation struggles of SRSP. They asked the SRSP and PPAF to take back their decision of terminating LACIP in Chitral.
It is worth mentioning here that PPAF had been working in Chitral on different projects in collaboration with different organizations, including SRSP and AKRSP.