PTI holds unity march in Chitral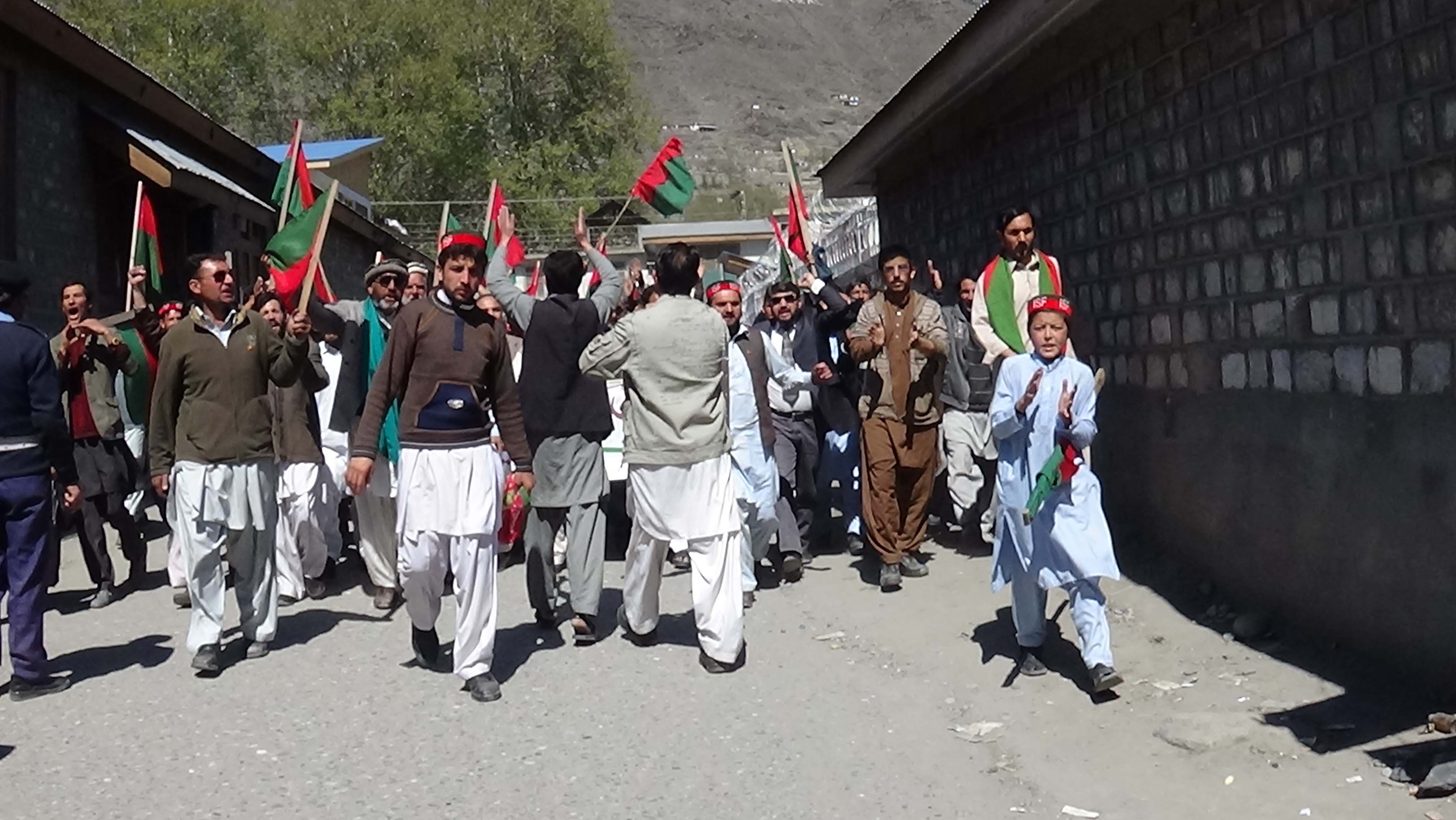 CHITRAL: Pakistan Tahriki Insaf (PTI) held a unity march leading by Abdul latif, Rahmat Ghazi and Fardad Ali Shah. The unity march was started from PTI office PIA square and passed through Shahi Bazar road reaching Hospital Chowk.
Addressing the gathering Abdul Latif, Rahmat Ghazi, Fardad Ali Shah and Abdul Majeed Qureshi said that they arranged this unity march to show their unity and tell the opponents that there is no differentiate among their workers. They said that there is no opposing among our workers and we will contest local bodies' election being a united and organized party.
They said that we will bring positive changes after electing in LB election and will try of our best to benefit the common people. Although there were some opposition among our workers but they were also totally for benefiting the people.  Responding to a question Abdul Latif said that although Jamat Islami is our ally party in provincial government but they announced a coalition with JUI and we condemn it. They said that there were some misunderstanding among our workers but our idea is straight forward and we raising voice against any social injustices and corruption. A large number of party workers participated in unity march of PTI. They determined to bring changes on revolutionary basis in health, education and empowerment of common people.