Making Sense of the Rising Trends of Suicides in Gilgit-Baltistan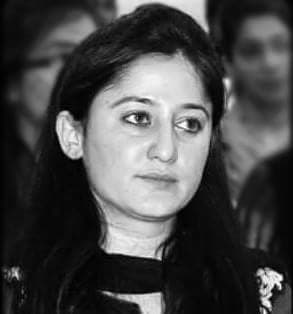 By Sajida Shah
Introduction
Gilgit Baltistan is helplessly facing one of its major social challenges as an increasing trend of committing suicides among young people (aged 14-32 years), specifically, young women. BBC in a special report on Suicides in Gilgit-Baltistan, claimed that according to the Human Rights Commission of Pakistan (HRCP), an average of 20 women attempt suicides each year in District Ghizer, which makes it highest in Pakistan. HRCP sources say that the data they have is from the police stations which means these are only the reported figures which is just the tip of iceberg, as majority of the cases go under reported. HRCP's Gilgit-Baltistan chapter also claims that many of the cases portrayed as "suicides" are actually cases of "honor killing". Research is needed to be carried out for further investigation but it can be estimated (from both reported and under reported cases) that an average of three suicide cases take place each month in this region.
It is also very concerning that the rising trends of suicides are wiping out a whole youthful generation of the region and it does not surprise those in power (i.e. Political, religious and other social institutions). Young people are feeling alienated from the society, and all social institutions have failed to bridge in to this alienation.
In this focus group discussion we have highlighted the major causes and possible solutions for prevention of suicides.
Reference Cases:
Alarming cases of suicides were shared by the participants from their contextual experiences:
Three students hailing from Chitral committed suicide in August, 2018. On interrogation, it was revealed that the reason for suicide was failure in academic evaluation tests.
Another incident took place in a school in April 2018, where a student and her mother tried to harm themselves during a parent-teacher meeting. The mother and child were called in connection with result sharing where they were told that the child has failed in mathematics.
A student, who stood 2nd in his class contrary to the earlier exams where he used to get the 1st position was ridiculed by his father and he tried to harm himself later on.
A young girl from Aliabad committed suicide because of financial problem as she wanted to get admission in a private college but her parents couldn't support her.
Worst of its kind, this another incident took place in Hunza, where a pregnant women committed suicide due to domestic violence.
According to a survey report published in early 2018, district Ghizer has the highest rates of suicides in the past 7 years. In 2000, almost 300 youth including both, boys and girls have committed suicide (said by local residents of Ghizer). Moreover, almost 23 suicide cases have been recorded among which 10 suicides were attempted within the same month. "According to Ghizer's Superintendent of Police office, 125 people have committed suicide between 2010 and 2017 in the region. 67 of them were students, 27 house wives and 31 from other social groups".
Causes
To identify different causes and possible solutions for prevention of suicides in Gilgit Baltistan, a focus group discussion (FGD) was carried out online with a random selection of 35 participants. The participants were teachers, students, lawyers, doctors, nurses, journalists, police personals, film-makers and political and social workers hailing from different regions of Gilgit Baltistan.
It is a general claim that the suicide rates have increased due to poverty, drug abuse, peer pressure, decreased moral and ethical values, misuse of technology, and failure in intimate relationships, fragile faith, bad deeds, and excessive freedom to women etc. but this focus group discussion has attempted to break these general claims down to their roots.
It was majorly discussed in the group that our society has seen a sudden transition where modern versus traditional conflict (in term of ideas, lifestyle and other norms) has given birth to a new kind of crisis in which the young people are facing worst kind of alienation from society and themselves. This sudden change has instilled a sense of individualist competition among young people, but the lack of opportunities to grow and avenues to vent has further intensified their existential crisis, thus taking away their sense of belongingness to a collective being and compelling them to take their own lives.
"There exists a communication gap between young people and parents/elders which is always reinforced by social taboos restraining them from sharing and discussing issues with the elders. This absence of space for the youth to express concerns and/or to   seek guidance results in frustrations leading them to commit suicide", said some respondents.
A respondent from the Police department of Gilgit-Baltistan shared some cases reported to the police in 2017 where a young boy hailing from Ghizer committed suicide as he was unable to fulfill his parents' expectations of having good grades in matric examinations. Another case of a young girl's suicide was reported from Hunza where the parents allegedly asked her to discontinue education for one year as her brother got admission in same year.
We have stopped teaching our children to embrace failure, struggle against hardships and stay candid in harshest circumstances. We need to redevise and redefine our ways of nurturing youngsters. Moreover, our parents try their best to fulfill our all wishes without mentioning the hardships they face. However, we start to live in the world of utopia; where everything is just perfect. Our wishes are fulfilled in a blink of eye and we don't bother to think about what's going around us. And when the utopian world turns into dystopian world, we think that our life is finished because it's no more oriented. In this case instead of handling the issue we opt to commit suicide.
Some participants labeled suicide as "institutionalized murders". According to them a newborn is raised by five social institutions i.e. Family, Education, Economics, Politics and Religion. These institutions are responsible for everything happens with an individual. We can't analyze issues like suicide in isolation to these institutions. Anyone who commits suicides loses his/her sense of belongingness to all of these institutions, which implies that suicides are society's collective failure.
Gender-based discrimination was also highlighted as one of the core reasons for the highest number of women among those committed suicide. According to the participants one of the main reasons for young women to commit suicide is the social restrictions on them to enjoy their lives with liberty. Moreover, a sense of "partial freedom" in few regions leads to frustration among women. Partial freedom was explained as giving women opportunities to avail education but restricting their choices of career, employment and life partner.
Majority of the participants shared and agreed that most of the times, people kill women in the name of honor and report the incidents as a suicide attempts. Human Rights Commission of Pakistan (HRCP) also agrees to the fact that about 10% of all reported cases of suicides in Gilgit-Baltistan are cases of honor killing. Recently in September 2018, a woman was allegedly killed by her husband and in-laws and thrown into Ghizer River and reported that the women had committed suicide.
Some participants claimed that suicide has a very close association with state oppression and colonization. To justify their opinion, they referred the famous Algerian Psychologist turned activist Frantz Fanon who has quoted number of cases from his clinic during the French colonization in Algeria. Modern nation state plays the role of classical conservative family institution, creating opinion and choices contrary to the interest of the citizens. The state oppression in colonized areas like ours has a sub-conscious impact mainly on the young people who aim for liberty, free will and free choice.  
Remedies/Solutions:
Participants from this focus group discussion dissected possible solutions for the prevention of suicides into short term and long term solutions.
It was shared by the participants that suicide prevention awareness is very important in the short term phase. Parents, teachers and young people need to know human limitations besides being un-realistically ambitious. We need to tell our children that competitions are sometimes healthy but not always. Competitions enhance individualist approaches where failure develops serious mental and psychological threats. Our teachers and parents need to be educated on this too.
Frequent counselling sessions with vulnerable groups is the need of time. Every village, school and district should have suicide prevention committees comprising of learned and flexible people from all stakeholders (i.e. parents, teachers and young people). Guardians need to be educated on understanding suicide signs. Every potential victim of suicides initially goes through suicidal ideation and always shows suicide signs that need to be understood and catered timely.
Gender discrimination need to be ended in family units. Women need to be given equal chances of liberty and choice like men. Measures should be taken to prevent domestic violence. Families should be educated on the essence of close discussions and listening to the concerns of the children. A progressive private sector and civil society needs to be established and strengthened to act on the short term goals.  
Long term solutions are always multi-sectoral. All social institutions (family, economics, education, politics and religion) need radical reformation in terms of progressive curriculum, enough employment, affordable shelter and people friendly policies (legislature). Collectivist approach needs to be propagated instead of individualism. Class system needs to be abrogated as it has induced inferiority complex among young boys and girls and has also engaged them in a false competition. Since, the state holds the pivotal role in ensuring this multi-sectoral approach to prevent suicides, we all need to contribute in struggles to make the state policies more progressive and human friendly.