Supreme Court seeks Sartaj Aziz Committee's report on Gilgit-Baltistan's constitutional future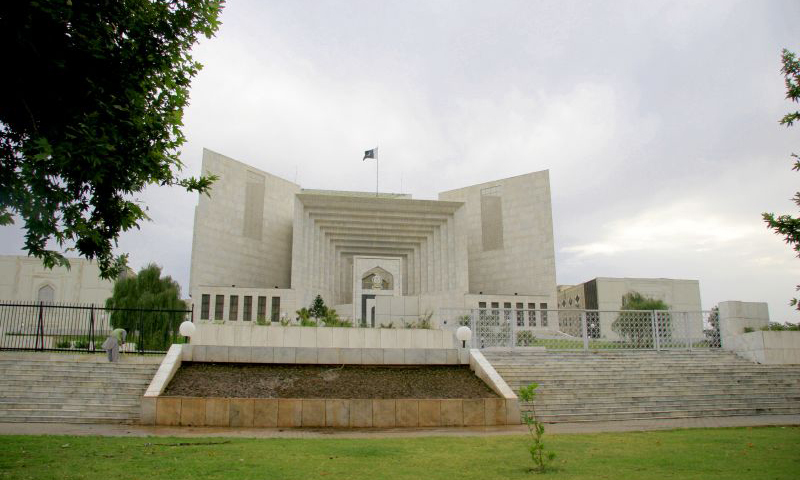 ISLAMABAD: The Supreme Court of Pakistan has directed the federal government to submit a report prepared by a committee under the leadership of Sartaj Aziz, former Prime Minister's advisor on foreign affairs regarding the constitutional and administrative future of the Gilgit-Baltistan region.
The report was sought during the hearing of constitutional petition 55/2018, filed by a Dr. Abbas, and the Gilgit-Baltistan Bar Council. The constitutional petition seeks the Supreme Court's judgement on the future of Gilgit-Baltistan, based on a 1999 verdict of the august court, which had directed the then federal government to extend full citizenship rights to the citizens of Gilgit-Baltistan. A number of other cases related to Gilgit-Baltistan are also being heard jointly, and simultaneously, because they are of the same nature.
A seven-member larger bench of the Supreme Court, comprising Justice Faisal Arab, Justice Ejaz-ul-Hasan, Jastice Umer Atta Bandiyal, Justice Maqbool Baqir, Justice Gulzar Ahmad, and Justice Mazhar Alam Khan, is hearing the case, under the leadership of Chief Justice Saqib Nisar.
During the hearing, counsel Salman Akram Raja said that Gilgit-Baltistan has no relationship with Kashmir.
Justice Ejaz-ul-Hassan said that if India can give 'provisional setup' the Indian Occupied Kashmir, why can't Pakistan do the same in Gilgit-Baltistan?
The next hearing of the constitutional petition will be heard on the first of November, a day celebrated across Gilgit-Baltistan in memory of the one-year long war that led to the end of Dogra occupation of the now Gilgit-Baltistan region.
The Gilgit-Baltsitan Bar Council is being represented by Salman Ikram Raja, assisted by Advocate Javed Ahmad and Advocate Javed Iqbal of the GB Bar Council.