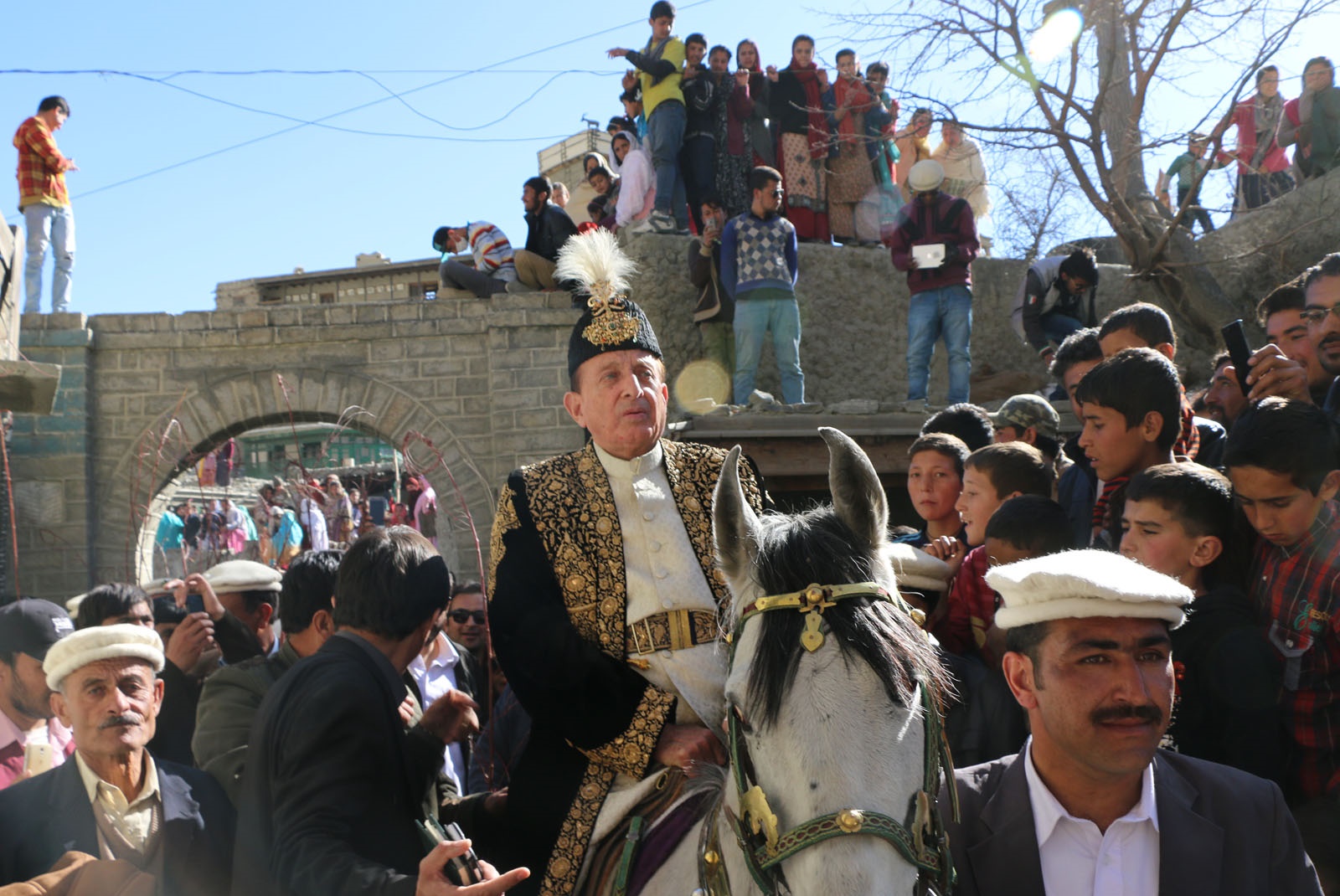 With reporting by Ikram Najmi
Altit, Hunza: Bofao, an ancient agricultural festival, was celebrated today with full glory today in Altit village of the Hunza District. Mir Ghazanfar Ali Khan, the Governor of Gilgit-Baltistan, performed the ancient ritual.
Clad in the royal dress, Mir Ghazanfar rode a white horse to reach the Altit Polo Ground from the 1100 years old Altit Fort, the former seat of the rulers of Hunza. He symbolically ploughed with a pair of oxen and also addressed a large number of people who had gathered to celebrate the ancient festival.
'Bo', in Burushaski, means seed, and "Fao" means 'throwing around or spreading grains'. Hence, Bo-fao, is the spreading of seeds, a symbolic ritual heralding the advent of farming season.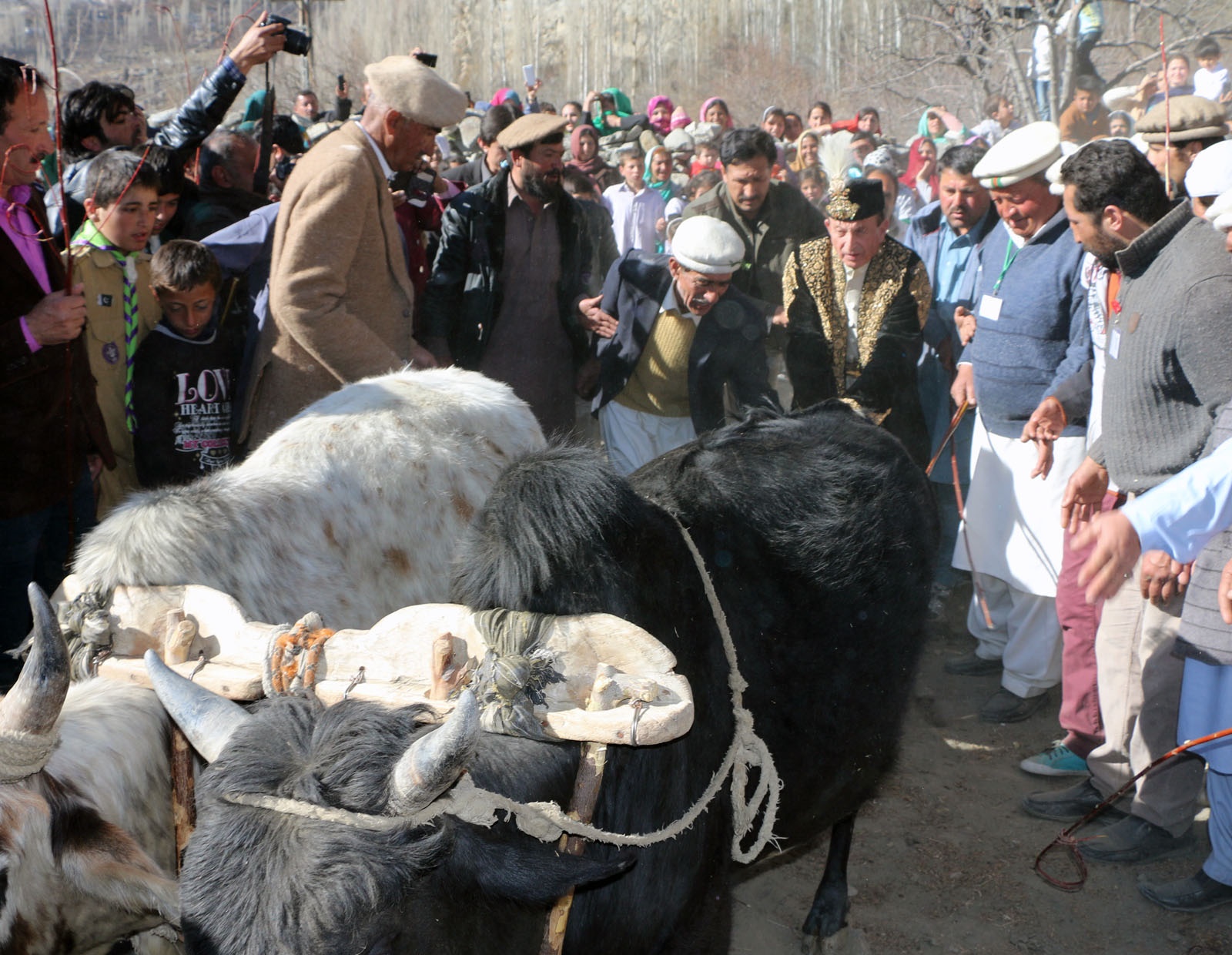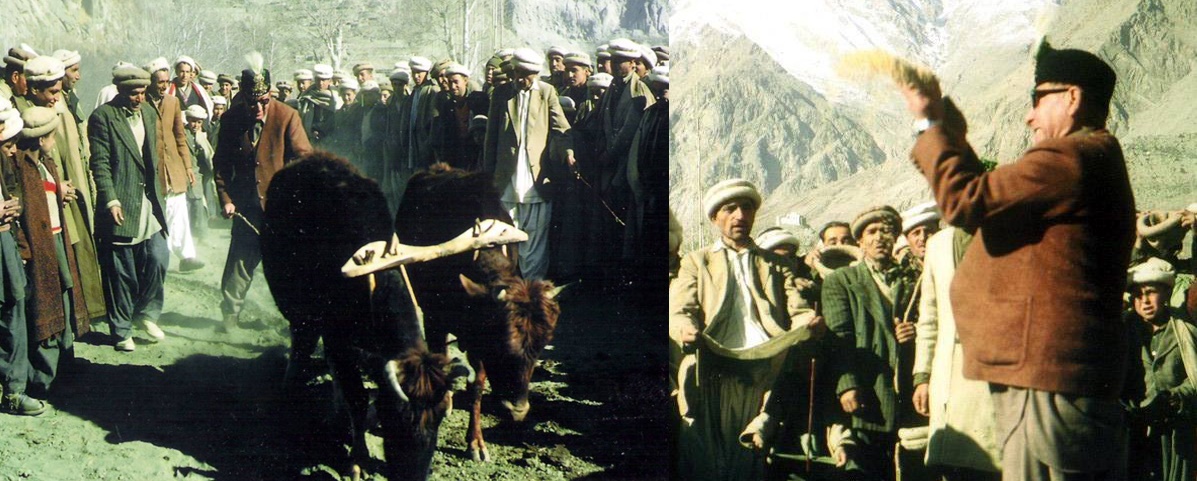 The festival was last celebrated in 1968 under the leadership of Mir Jamal Khan, the then ruler of Hunza. A weeklong festival has been organized this year to revive the festival.