Untold Corruption in Gilgit-Baltistan Council (Secretariat)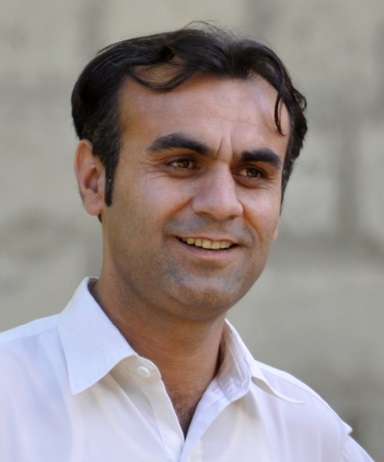 By Ajmal Hussain
Corruption is a cruel disease that has spoiled a living standard over the last 70 years, resulting today a deep economical setback facing by the country. The reason behind lack of continues monitoring financial mobility, not setting collective priorities and ignoring National interest. The relations between how Government delivers services and how people endorsed sensibly are the key variables in attempting control on corruption. The Economic insecurity has escorted poor people become corrupt in the hope of becoming rich and the rich indulge in it for fear of losing what they have. One of the most causes of corruption is the presence of heavy government intervention which is reflected in excessive and complex regulations as well as misuse of public fund for their self-interest.
Likewise other provinces, Gilgit Baltistan has also faced severe financial loses especially during PPP and PMLN regime. There cannot be a better example of misuse of public money than Gilgit-Baltistan Council Secretariat (GBCS) where few officers of the council are enjoying public money for their personal benefits.
Gilgit-Baltistan Council was established in May 2010 during PPP Government under Article of Gilgit-Baltistan (Empowerment and Self Governance) Order, 2009 with full legislative and executive powers. The composition of the body empowered the Prime Minister of Pakistan as its Chairman, Governor G-B as Vice-Chairman, followed by six (6) members from the Federal Government and six (6) members elected by the Gilgit-Baltistan Legislative Assembly (GBLA) on the basis of proportional representation by means of single transferable vote. In addition, the Minister of Kashmir Affairs and Gilgit-Baltistan was made an ex officio non-voting member of the Council.
Primarily the body was attached with three core financial departments in G-B: the Accountant General, Directorate General Audit, and Directorate of Inland Revenue. It also deals with two main potential sectors i.e. Minerals and Tourism. Although the Council was made dysfunctional when G-B Order 2009 was replaced with the newly promulgated G-B Order 2018; however, its Secretariat is still operational and enjoys substantial public funds at its disposal.
Significant deterioration in good governance in Pakistan during the governments of PPP and PML(N) has also affected G-B. In the past, G-B Council had to face several allegations of financial corruption as well. Since its formation, around Rs. 10 Billion have been collected as tax; however, these funds are seldom utilized for the development and welfare of the region.
G-B council (Secretariat) is fraught with many instances of corruption. Misuse of public funds is rampant and the law is violated with impunity. Some of the officers of GBCS are involved in graft and use the law arbitrarily to derive favorable outcomes. The existence of corrupt practices under the nose of honest and respectable members of GBC only depicts the latter's lack of familiarity as well as awareness of their roles and functions. These officers of GBCS have successfully created a dependency relationship in their favor owing to the relative lack of expertise of the members."
The Government of Pakistan has introduced Monetization Policy to curtail public expenditures on vehicles however; some high officials in GBCS are misusing our tax money and using it illegally.
Some of the high ups in GBCS are enjoying two (2) gross salaries using public money as grants of honorarium which is against the rules.  Interestingly the issue was circulated by officers of G-B but no action has been taken. Nevertheless, those high officials are deliberately misusing (7) vehicles by dedicating these to their family members (1 Fortuner, 1 Vigo, 1 Corolla GLI, 1 Honda and 3 other vehicles which are in the use of their subordinate).
As per the relevant rules, an officer is entitled to acquire House Building Allowance (HBA) after one (1) year of service in Gilgit-Baltistan Council, but the present high officials avail this facility without completion of the given period. Similarly, the relevant rules which apply to Motor Car Allowance (MCA) are also being violated. Another source of corruption is via the contingent paid staff in the GBCS where nine (9) staff members are taking salaries but serving at the homes of blue-eyed high officials. It has also been reported that a high official receives salaries of those contingent paid staff himself and gives only half of the remuneration back to them. In this regard, a complaint was also lodged against those officials; however, no action has been taken so far.
The absence of meritocracy poses several risks irrespective of whether such appointments are made for important positions within GBCS or in any other body. Similarly, the 5th schedule of the Gilgit-Baltistan (Empowerment & Self Governance) Order 2009 provided for modes of appointment and division between G-B and Pakistan. Yet, every now and then it is brutally violated thereby engendering deep sense of deprivation and frustration among the residents of G-B.
An independent Audit team must be set up that could investigate all matters related to financial corruption so that those who are damaging the country from the past 70 years held accountable.