'Pak Army is planning to build College of Nursing and Technical Institute in GB'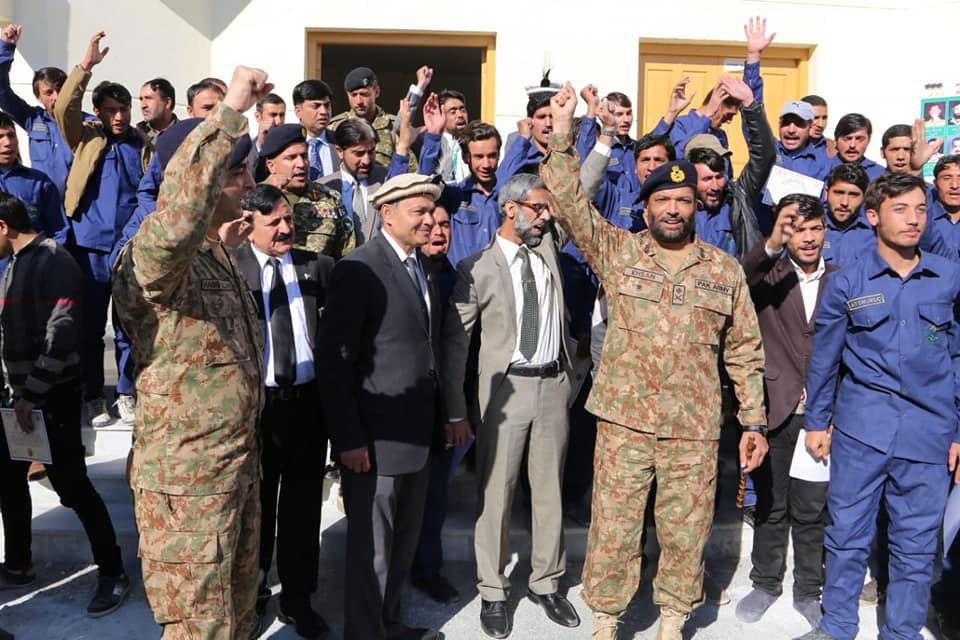 Gilgit: Sixty students graduated in six different technical courses during the first convocation of the Applied Technical Institute, NLC, Gilgit-Baltistan.  Commander Force Command Northern Areas, Major General Ehsan Mehmood Khan was chief Guest of the event.
Speaking on the occasion, Force Commander said that Pakistan Army besides performing its role as defender of national frontiers has always been in the fore front in terms of its contribution for national development. He assured Army's full support to GB Govt. and GB people for furthering development in the area.
Major General Ehsan Mehmood Khan said that planning for the medical college in GB has already been started, and work will commence in due time. He also said that Pak Army is planning for building a College of Nursing, and a Technical Institute in GB. He stressed the need to have greater faith in the young generation as the future belonged to them. He said we have to collectively put in efforts to give our next generation a conducive environment to help them apply their knowledge and creativity to achieve optimum effects for national growth.
Force Commander commended the role of ATIN in providing quality education. He congratulated GB Govt, NLC, ATIN, Faculty and Students on achieving the first milestone. He said that many more big and good news are in the offing for Gilgit Baltistan, which is very important part of Pakistan.
Later, he awarded certificates to the graduating students and cash prizes for positions holders in different technologies.