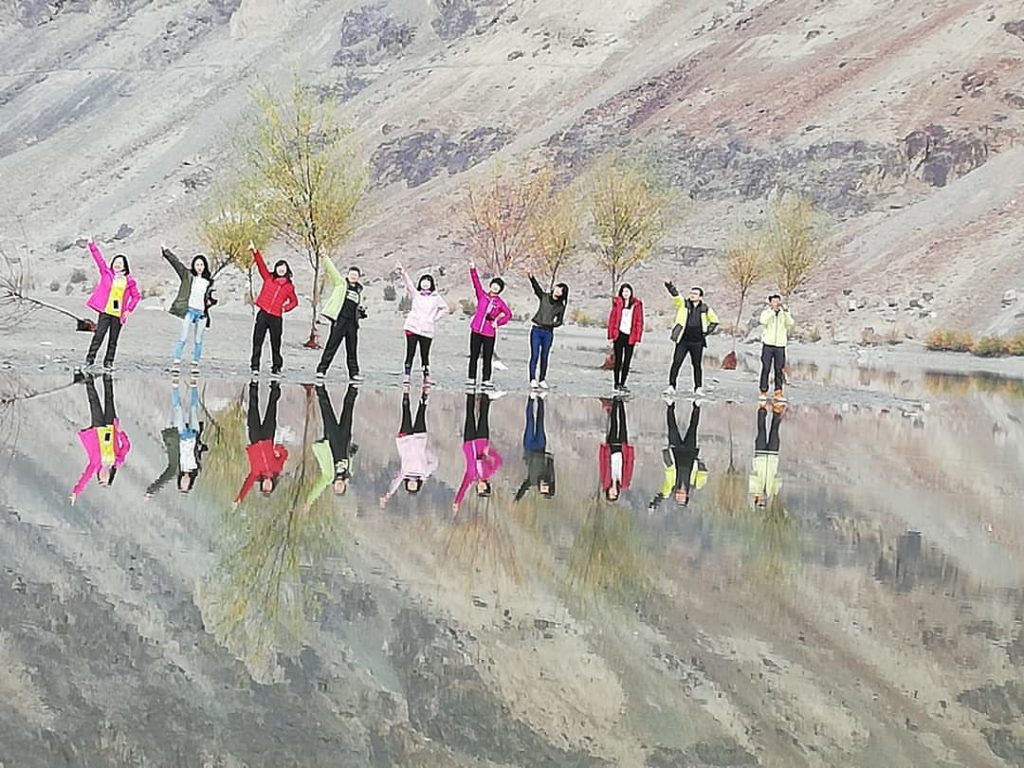 By Karim Muhammad Khan
The flow of tourist in Gilgit-Baltistan has been increasing for the last couple of years as this region presents a typical and breath taking view to the people outside this gigantic mountainous region. Some districts like Hunza and Skardu are experiencing more tourist flow annually than rest of the districts due to worth seeing natural places i.e famous glaciers, lakes, snow capped mountains and peaks. Further, hotels, restaurants, villas, fortes, tunnels and decent dwellers are also captivating tourists from inland and abroad.
However, Ghizer District is not less than a heaven in natural beauties i.e lush green valleys; serene meadows; pristine lakes and rivers teemed with trout fish. In summer some of the valleys present a spectacular outlook to the onlookers particularly Phander, Immit, Yaseen, Punial and Ishkoman. This district is called the land of lakes and is adding in its fascination and attraction for nature lovers. Some residents have constructed hotels and restaurants in Ishkoman and in other valleys on their own effort and have also made fish forms near the river banks in which trout fishes are nurtured and are sold to generate income.
Nevertheless, Ghizer accommodates fewer tourists in its lap during summer owing to rough and broken roads, lack of hotels, motels, restaurants, villas, and picnic points. Whereas, mountaineers and trekkers were visiting different valleys in the past via different passes like Naltar, Assumber, Darkot and Shandur but now pony bridges and trek routs through these passes are not safe enough to travel easily as they were damaged by floods and avalanches over the period of time.
While, tourism can increase small business opportunities for both men and women by establishing shops; vocational centers; preparing variety of embroidery products as such items can easily mesmerize tourists to purchase. In addition, the demand of hygienic food items, fresh and dry fruits usually go high during tourist peak time. The more the tourists flow in the region, the higher the business activities will be and that would not only assist to enhance income of the local residents and could alleviate poverty but can also be a critical source of revenue generation for the local government administration as well.
To attract tourist flow across the gorgeous valleys of District Ghizer, federal and GB government alongside its tourism department need to take certain measures immediately. Ghizer Express Way should be constructed and get connected to Chitral by CPEC project while roads in Yaseen and Ishkoman valleys need to be constructed and re-carpeted soon. Hence, constructions of viable infrastructures and keeping its proper maintenance need to be carried out consistently in order to catch the attention of tourists in the area.
Finally, to promote tourism industry in the region government and private financial institutions should provide loans to business tycoons with minimum interest rates in order to construct hotels, motels, guest houses and restaurants on certain vintage points. Further, basic necessities such as electricity, potable water, hygienic food and good sanitation must be ensured in the areas where tourists stay and dine.