SCO, Zong join hands to provide telecom services in Gilgit-Baltistan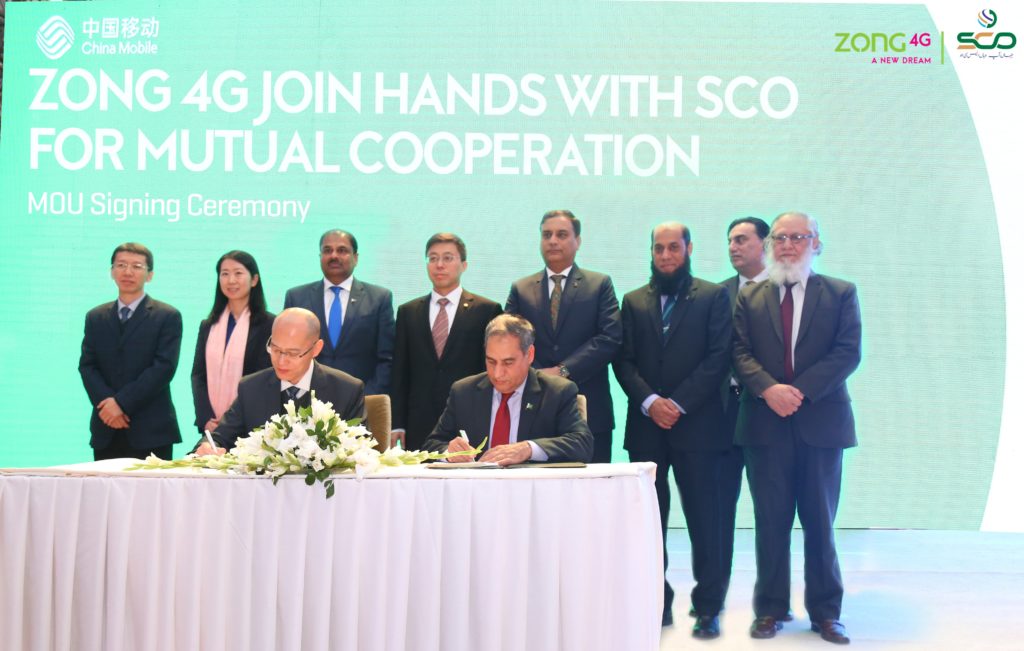 ISLAMABAD: China Mobile Pakistan (Zong) and Special Communications Organization (SCO) have entered into an agreement for cooperation regarding provisioning of telecom services in FATA, Azad Jammu & Kashmir (AJ&K) and Gilgit-Baltistan (GB).
The basic objective of this partnership is to connect people in remote areas through unparalleled mobile telecommunication services.
"We are accelerating mobile connectivity growth and deepening engagement with subscribers while driving an widespread network and customer centric strategy all over Pakistan, Wang Hua, Chairman and CEO Zong 4G said on Monday.
He said telecommunication and mobile connectivity are vital for sustainable socio-economic development of Pakistan.
By bridging inherent connectivity divide in Pakistan, Zong 4G is ensuring an inclusive society by providing fast and seamless connectivity for all, he added.
SCO is a public sector organization providing all types of telecommunication services in AJ&K and GB since 1976 and have expertise to work in remote/difficult terrain during hostile weather condition.
SCO is pioneer of 4G services in AJ&K and GB and largest integrated network with multiple layers of backhaul connectivity. It has installed and operated first ICT project of China Pakistan Economic Corridor (CPEC) from Khunjerab to Rawalpindi.
It is SCO's commitment to facilitate deprived populace of AJ&K, GB and FATA, Major General Ali Farhan, Director General SCO said.
Source: Business Recorder