Endangered Dialects of Gilgit-Baltistan:  A Dying Heritage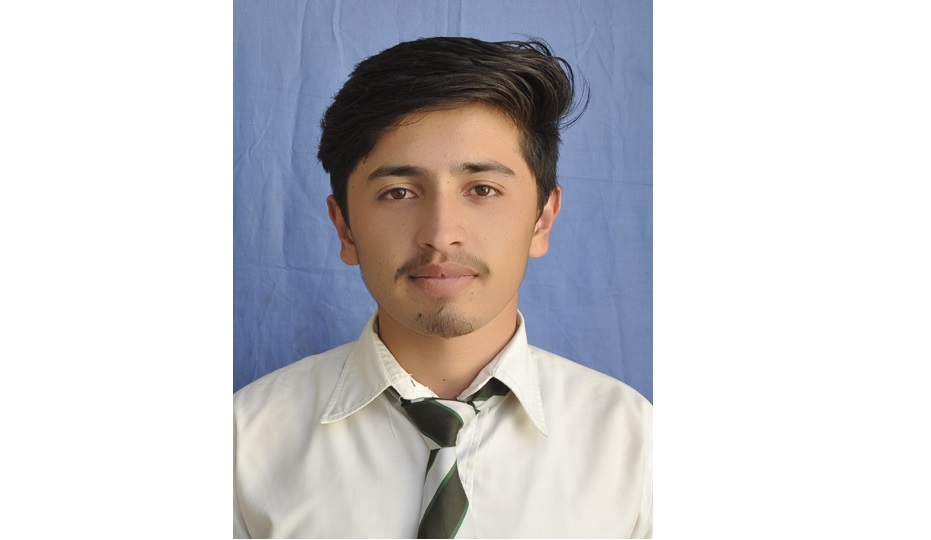 ---
By Karim  Murad Siam
Gilgit-Baltistan  is admired by everyone for its natural beauty and rich cultures. One of the characteristics that distinguishes Gilgit-Baltistan from other provinces of Pakistan is immense linguistic diversity, despite of a relatively smaller population.
People of Gilgit-Baltistan speak different languages, like Shina, Khuwar, Burushaski, Wakhi, Balti, Doomaki and Gojari. These languages have played a major role in binding the cord of unity, faith and brotherhood between the people for centuries. From the last few years, we have witnessed a dramatic downfall in the popularity of theses languages. Being a responsible dweller of this heavenly place, I care about this invaluable heritage that we are about to lose.
With the advent of technology, and increasing interactions with the 'outside' world, we have become familiar with other languages which are detrimental for our interest in our native languages, despite of being sources of broader social engagement.
When I was in school, many of my friends were trying to learn Spanish and French. They used to consult internet to learn the basics of these languages and they would talk in these languages in class which compelled other students to show interest in learning these languages too. With the passage of time, i observed many of my friends were busy in a practice that was precarious for their command on their native languages. Secondly, it is unfortunate that most of the parents of our region do not prefer teaching their mother tongue to their child. When I asked some parents about why do they do so? Their response was like "the languages we had been taught didn't help us in our practical and professional lives".  This response from our elders reminds me of Nelson Mandela who had said, "if you talk to a man in a language he understands, that goes to his head. If you talk to him in his own language, that goes to his heart".
This irresponsible mindset of our parents has damaged our knowledge and understandings of the languages very much.
Moreover, there exist no explicit policy at the government level towards preservation and promotion of these languages. The school curriculum and the 'national media' ensure that dominant languages like Urdu and English prevail in our societies.
Only a few members of the society support the maintenance of these lingual assets but majority of them rely on the dominant languages. We rarely have any written or documented material regarding these languages. Together with the factors I mentioned above, there are many more reasons which require attention for the safeguard of our endangered dialects.
According to "UNESCO" there are four levels of endangerment in languages based on inter-generational transfer.
Vulnerable: Most children speak the language, but it may be restricted to the certain domains (e.g. home).
Definitely endangered: Children no longer learn the language as mother tongue in the home.
Severely endangered: Language is spoken by grandparents and older generations; while the parent generation may understand it, they do not speak it to children or among themselves.
Critically endangered: The youngest speakers are grandparents or older, and they speak the language partially and infrequently.
If we take a look at what is going on with the minority languages across the globe we would see similar situation like ours. Experts have predicted that in the worst-case scenario 90% of all languages will be extinct within 100 years; in the best scenario only 50% will survive, and just 10% are considered safe during the next century. Now we have to think where we stand in this battle of percentages. We will have to ponder on whether our beloved languages would survive or not, whether we would be able to safeguard our divine culture.
I am hopeful that after reading this article, we would accelerate what we are doing in this regard and the pace with which we are doing it. We would have to increase the societies which have been formed for the preservation of these languages like Shina language and cultural society. Our youngsters will have to educate their parents that teaching your mother tongue to your child is not a waste of time. Our government has to organize different kinds of programs for the promotion of these languages. Moreover, our government should include these languages in the curriculum and should be taught at university level like other provinces. Our provincial government should strengthen the local arts and cultural councils of different regions like Ghizer arts and cultural council. If we take some serious steps in the coming years then we can revive our divine culture.
The contributor is a student at Aga Khan Higher Secondary School, Gahkuch.