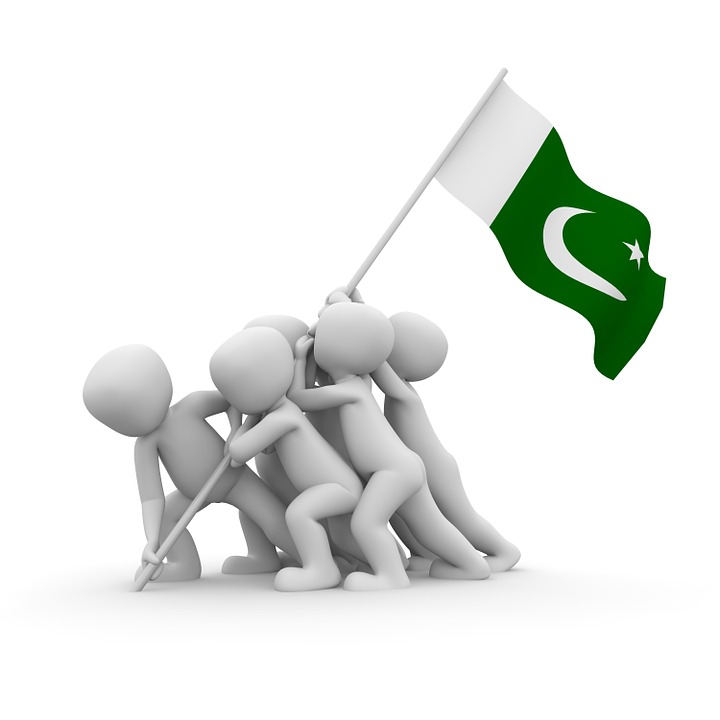 ---
KARIM MUHAMMAD KHAN
---
"Love of your country is part of your faith." (Al-Hadees)
Patriotism is a spontaneous pledge of an individual towards fulfilling his/her duties and responsibility with honesty in nation building. And one of the goals of our national curriculum is to instill the spirit of patriotism among students.
Nevertheless, it has been observed that to show their loyalty with the mother land important national days particularly Independence Day is celebrated with great zeal and zest in which streets, bazaars, state buildings, educational institutions and vehicles are decorated with colorful flags and buntings. Speeches, national songs and other colorful items are presented in various programmes in government institutions and in print and electronic media.
But unfortunately, show of such enthusiasm is to be limited with celebrations only as sense of love with the motherland has not been penetrated in people's attitude and behaviors yet. For instance, our beautiful environment such as the streets, roads, water channels, sanitation and localities of our cities, towns and villages are seen with piles of filth and garbage. Even the most stunning picnic points and pastures are not safe from litters and rubbishes by tourists and visitors. Deforestation and illegal hunting of wildlife are also reported frequently.
Furthermore, in one hand people are craving for more rights and privileges from the state and even go for strike and paralyze the routine works to pursue them. On the other hand their commitment in realizing out their duties and responsibilities for the development of the country are lacking with the spirit of patriotism. John.F.Kennedy the then US President well said to his nation, "Ask not what your country can do for you. Ask what you can do for your country."
Bad governance, lack of rule of law and socio-economic injustices are mostly associated with the present ills of the country. For example, inadequate educational facilities, health amenities and job opportunities are causing dismal situation among citizens and at times forcing them to indulge in various anti-socials and anti state activities such as extremism, terrorism, deception, drug addiction, abduction and corruption.
In addition, the rifts and drifts based on ethnicity, race, religion, sects and language got surfaced over the period of time and even the harsh reality of disintegration of Pakistan into two parts was experienced in 1971. Corruption has also infused in individual's bones that weakens institutions and results in low quality service; substandard infrastructures and overburden by internal and external debts. Huge chunk of our annual budget is consumed on debt servicing at the cost of development projects in the country.
All such misfortune with the nation is mostly associated with the past and present rulers and leaders of the country. Whereas countries such as China, Malaysia, Singapore and South Korea got independence after Pakistan but their sincere and effective leadership have left no stone unturn in uplifting their nations in making them Asian Tigers.
However, as a nation we should not lose hope as Allah Almighty has blessed this country with abundant natural resources. Its geostrategic location gives it more significant position in the region as it is surrounded with powerful countries.
Besides, it has long coastal belt with sea ports for international trades such as CPEC. It has gigantic mountain ranges having large glaciers; high altitude lakes and highest peaks in the north which provide water to the country and catches the attention of tourists, mountaineers and trekkers from all over the world.
In addition, its land produces triple crops and nutritious fruits that fulfill the food requirements of its people. Its colorful seasons in a year make the land more adorable and attractive. Its Indus valley civilization is very rich and old as almost three thousand years of BC that were discovered in Mohenjo-Daro and in Harappa. The diverse inhabitants with typical cultures such as sports, music, miniature paintings, dress, languages, arts and architecture are very rich and attract visitors.
Therefore, as citizens our survival and progress is directly coupled with a peaceful and flourishing country. So, let's have a pledge to reinvigorate our loyalty and patriotism toward our country by thinking positively; living in harmony and peace; abiding by the law of the land; saying no to corruption; performing our duties honestly; keeping the environment clean and green  and avoiding all types of untoward activities. Our founding father Muhammad Ali Jinnah once said, "With faith, discipline and selfless devotion to the duty, there is nothing worthwhile that you cannot achieve."
Last but not least, national interest should always be kept supreme over party or individual interests as Theodore Roosevelt well said, "Patriotism means to stand by the country. It does not mean to stand by the president or any other public official, save exactly to the degree in which he himself stand by the country." In this regard, the rulers and organizational leadership can better influence and inspire followers by exercising their duties honestly and efficiently in nation building.