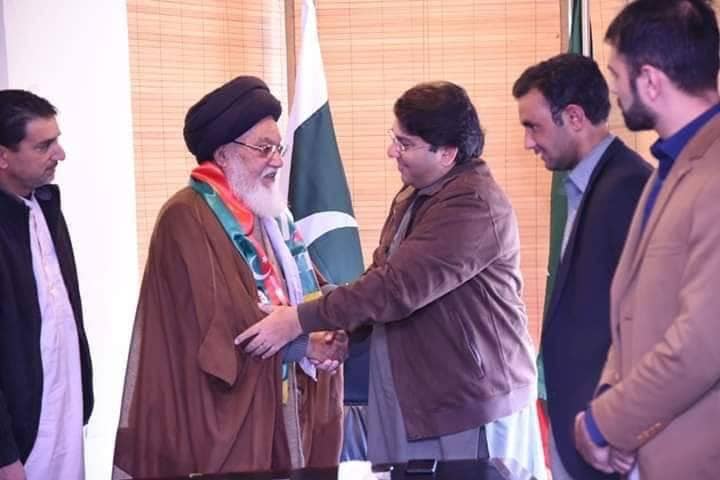 ISLAMABAD: Senior politician and former law maker from Kharmang Syed Agha Mohammad Ali Shah  jumps ship to join Pakistan Tehreek-e-Insaf (PTI).
Agha has visited the Central Secretariat in Islamabad and met PTI Chief Organiser Saifullah Khan Niazi to formally join the party.
The present leadership of PTI in Kharmang were resisting his joining of PTI.
After serving as a parliamentary secretary in the PPP government, Agha had switched his loyalty to  join Pakistan Muslim League-Nawaz before the 2015 election.
Agha Rizvi has been contesting elections since 1970s. He has also remained part of PML-Q, Tehrik-e-Jafaria Pakistan (TJP) and other political parties.
According to senior journalist Sarwar Hussain Sikandar, Agha has won the election more than four times.
Sikandar is however of the opinion that Syed Amjad Zaidi is favourite to get PTI ticket in upcoming election.
He said politics in Kharmang has  been historically revolving around Zaidi group and Agha group.
Agha had supported the PML-N's winning candidate during last election. He later parted way with PML-N for not getting the promised technocrat seat, Sikandar said. 
Zaidi had secured 4,753 votes against the winning candidate Iqbal Hassan of PML-N (5,564 votes) in 2015 election.