Diamer school attacks negatively affecting CPEC projects: Lt. Gen Raza Nadeem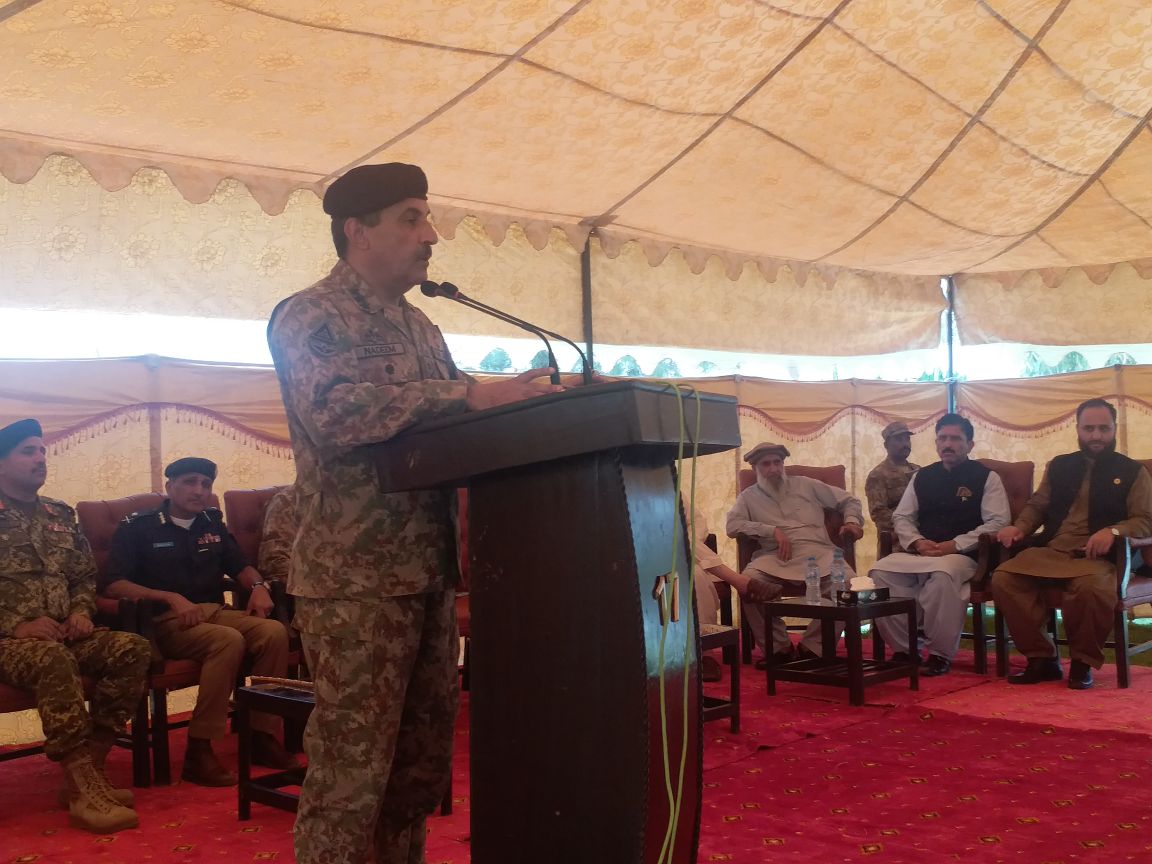 With reporting by Abdul Rahman Bukhari 

CHILAS: Commander 10 Corps, Lieut. General Nadeem Raza has said that the terrorist attacks in Diamer are negatively affecting CPEC related projects. He said that the terrorists will not get any respite, and they will be taken to task.
He was addressing a gathering of local notables in Chilas today.
Lieut. Gen Nadeem Raza urged the local elders, notables and clerics to help the government in rooting out the extremists. He said that CPEC is bound to bring social and economic progress to the region.
He said that efforts to improve life quality of the locals will stay on course, and the security situation will also be improved.