NSC throws its weight behind "transformational reform" introduced in Gilgit-Baltistan, FATA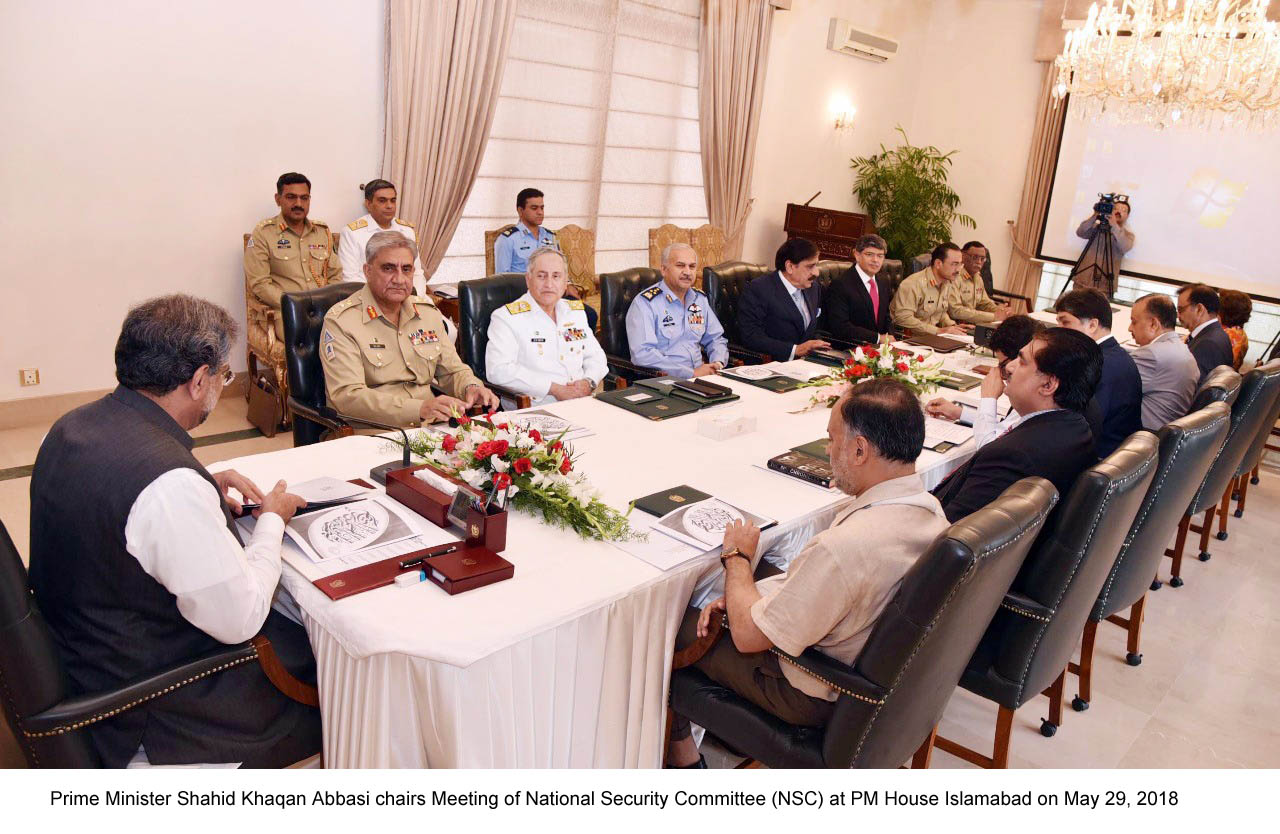 ISLAMABAD: Prime Minister Mr. Shahid Khaqan Abbasi chaired the 24th meeting of the National Security Committee (NSC) at Prime Minister's House today. The meeting was attended by the Minister for Interior Mr. Ahsan Iqbal, Minister for Defence & Foreign Affairs Mr. Khurram Dastgir Khan, Minister for Finance, Revenue & Economic Affairs Mr. Miftah Ismail, Chief of Army Staff General Qamar Javed Bajwa, Chief of Naval Staff Admiral Zafar Mahmood Abbasi, Chief of Air Staff Air Chief Marshal Mujahid Anwar Khan, Director General ISI Lt Gen Naveed Mukhtar, National Security Adviser Lt Gen (R) Nasser Khan Janjua and senior civil and military officials.
The NSC has Expressed satisfaction over the transformational reforms introduced by the government with regard to FATA and Gilgit-Baltistan. The Committee has observed that the mainstreaming of FATA and its merger with Khyber Pakhtunkhwa and the grant of the same rights under the Government of Gilgit-Baltistan Order 2018 to the people of Gilgit-Baltistan as are available to the people in the rest of the country have gone a long way in fulfilling the aspirations of the people of these regions with far-reaching outcomes for national life.
While the GB Order 2018 had already been endorsed/approved by the National Security, the recent widespread protests against it had led to suspicions with regards to the future of the order.
With the re-endorsement, the NSC seemingly has given an answer to the dissenting voices, from the opposition and other political and religious groups.