Gilgit: Chief Court acquits 9 activists accused of treason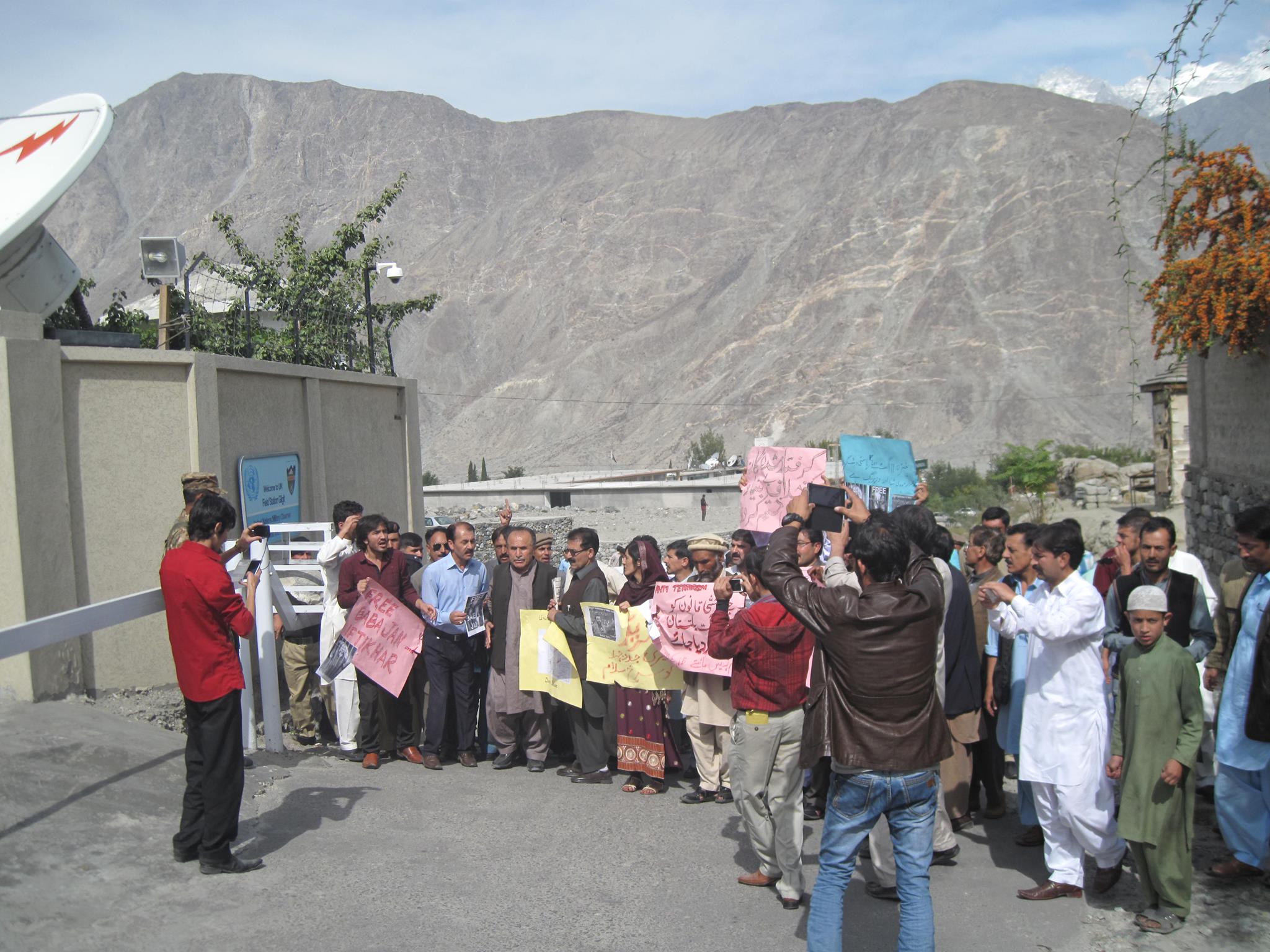 Hunza, May 29: Justice Wazir Shakil of Gilgit-Baltistan Chief Court today honorably acquitted 9 renowned political and human rights activists booked under article 124 (A)  for protesting in front of the UNMOGIP Gilgit office on 14th October 2014.
The nine activists, including Advocate Ehsan Ali, Safdar Ali, Farooq Ahmad, Aziz Ahmad, Israruddin Israr (HRCP), Nader Hasan, Faizan Mir, Kamal Uddin, and Javed Rizwan, among others, had been booked under article 124 (A) of the Pakistan Penal Code after they staged a protest demonstration demanding revocation of Anti-Terrorism laws in Gilgit.
Advocate Ashfaq, Counsel for the accused, informed Pamir Times about the acquittal. He said that in the past the administration has been slapping sedition charges against human rights and political activists every now and then on minor pretexts. He hoped that after today's verdict the practice will be brought to an end and efforts to cripple indigenous struggle for rights will be foiled.