NAB registered 30 new cases since March 2016: DG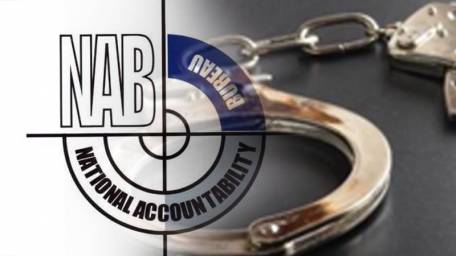 GILGIT :The National Accountability Bureau (NAB) Director, Nasir Jamil said here on Thursday the Bureau was taking swift actions against corruption on the basis of solid evidences and bring corrupt elements under clutches of law without caring of their financial position, relations and socio-economic status in the society.
Talking to media persons here, the DG NAB said investigation on different cases in the Departments of PWD, Education, Forests and Agriculture were underway and 30 new cases were registered since March 2016 till to date. He said NAB was taking swift action against corruption cases and was fully active in Gilgit Baltistan.
In GB, he said work on seven verification, 14 inquiries and 11 investigations cases were in progress and five accused were sentenced in Big Board Advisory Service corruption case while a property worth Rs20 million of an accused was also detected that was big achievement. He said "NAB is a state institution which takes swift action against big corruption cases while remaining within its resources".
Nasir said GB was a small area and its budget was limited, however, approval from NAB regional office was necessary in small corruption cases. "The GB Govt was fully supporting NAB and we have no complaint from it," he said. To another question, he said the newly appointed Chairman NAB Justice Retd Javed Iqbal was highly educated with vast judicial and management experience besides served in various key positions in the country. He expressed the hope that the newly appointed Chairman NAB would utilize all his energies for making NAB further strengthened. APP