Breaking: Flashflood wreaks havoc in Skardu, dozens of houses affected, no casualties reported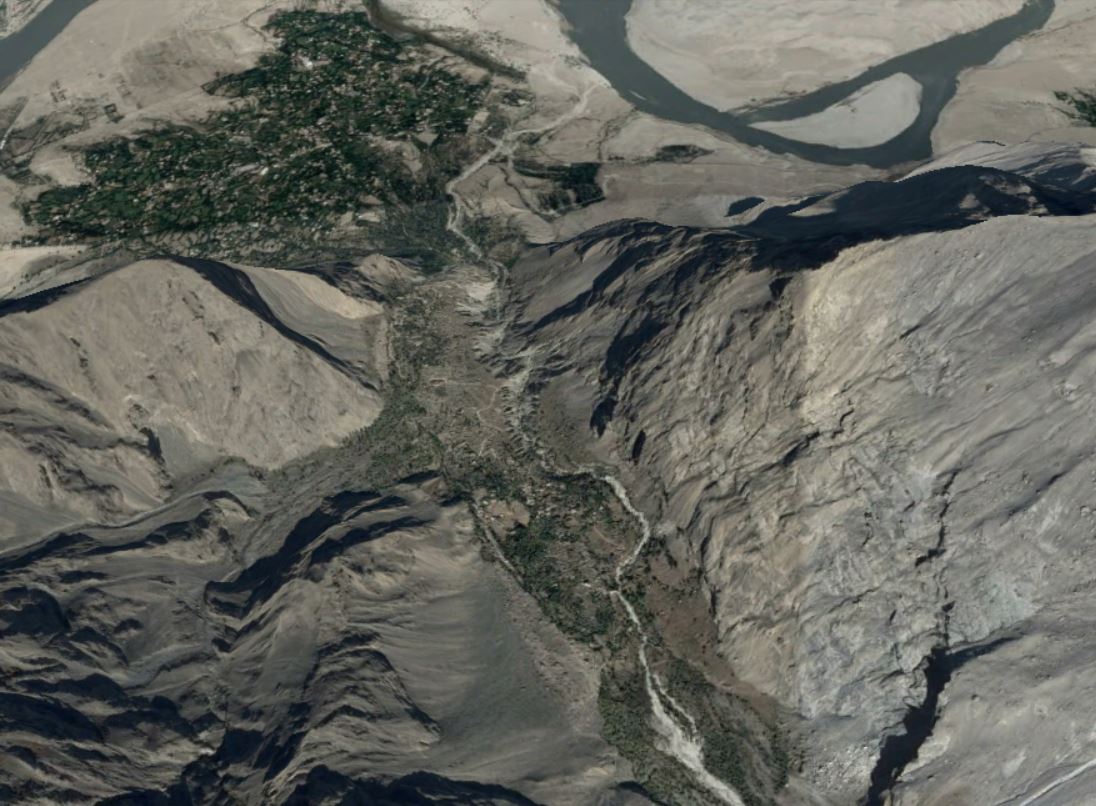 Skardu: A flashflood has struck the Rigyole glacial stream located in Skardu District, causing severe destruction in Shaq Thanq muhalla.
According to initial reports, the flood came down after a lightening and thunderstorm struck the valley. Around sixty houses have reportedly been damaged in Shaq Thang Muhallah alone, as a result of the flood.
Cattle pens, cropped fields and orchards have also been destroyed by the flashflood.
The district administration used loudspeakers of Mosques to alert the people, asking them to stay vigilant and relocate to safer areas, in case of any disaster.
There are reports that an important bridge has also been damaged by the flood near the KIU sub-campus located in Skardu city.
Due to darkness, the exact details about the scale of destruction are not known yet.