In the name of "honour": Boy and girl killed in Hudur village of Diamer District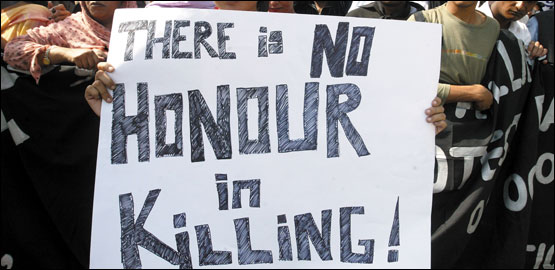 Chilas: A boy and a girl have reportedly been shot dead in a village named Hudur, located in the Diamer District. The two deceased were suspected of having an "illicit relationship".
According to details, a man named Muhammad Alam allegedly killed his niece and a young man identified as Alam Zaib, on suspicion of illicit relationship. The man fled after shooting the two dead. Police have conducted autopsy of the bodies and handed them over to the families for burial.
A police team has moved to Hudur village to arrest the alleged killer.