PRCS and GBRSP conduct community-based emergency response training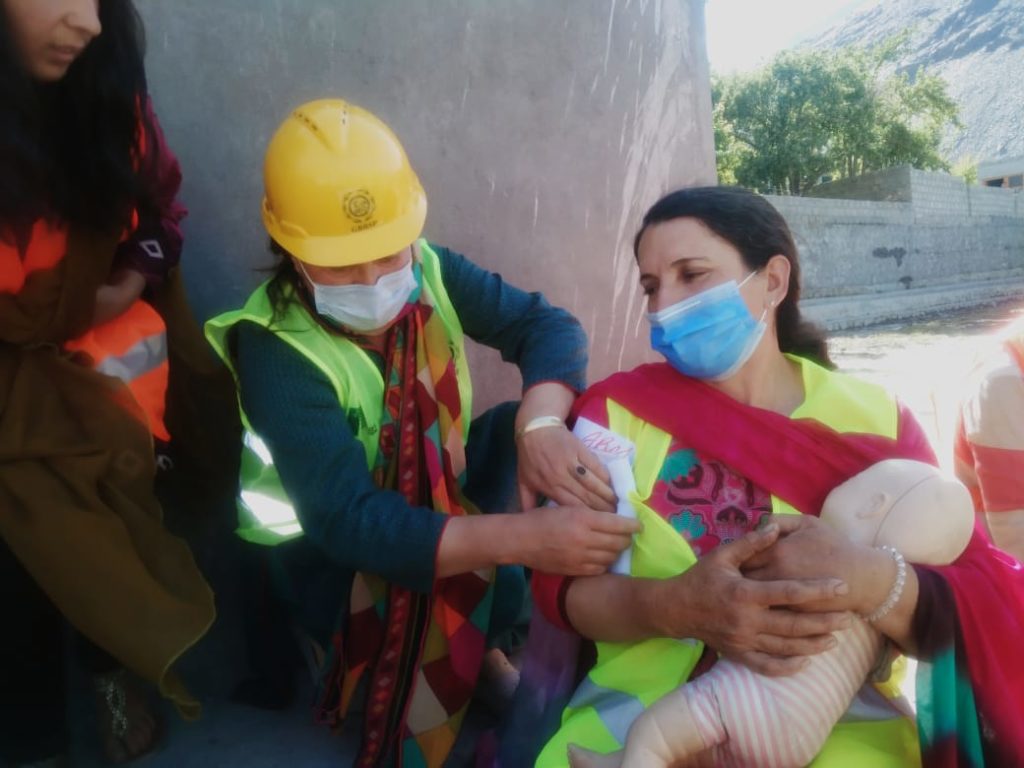 ---
HUZNA: (PR) Pakistan Red Crescent Society Gilgit-Baltistan in collaboration with Gilgit-Baltistan Rural Support Programme (GBRSP) under the GLOF-II project has conduct two community based emergency training followed by mock-drill exercises in village Ghulkin and Hussaini of Gojal valley in Hunza district.
The training was attended by representatives of local communities that was aimed at to train the local communities to deal with disasters and emergencies at local levels.
PRCS GB Acting Secretary Mr. Imran Rana and First Aid Trainer Mr. Amjad Ali were the key facilitators while Mr. Sajid Ali from GBRSP and others accompanied.