Alert: Heatwave could lead to faster melting of glaciers, cause floods in Gilgit-Baltistan, warns PMD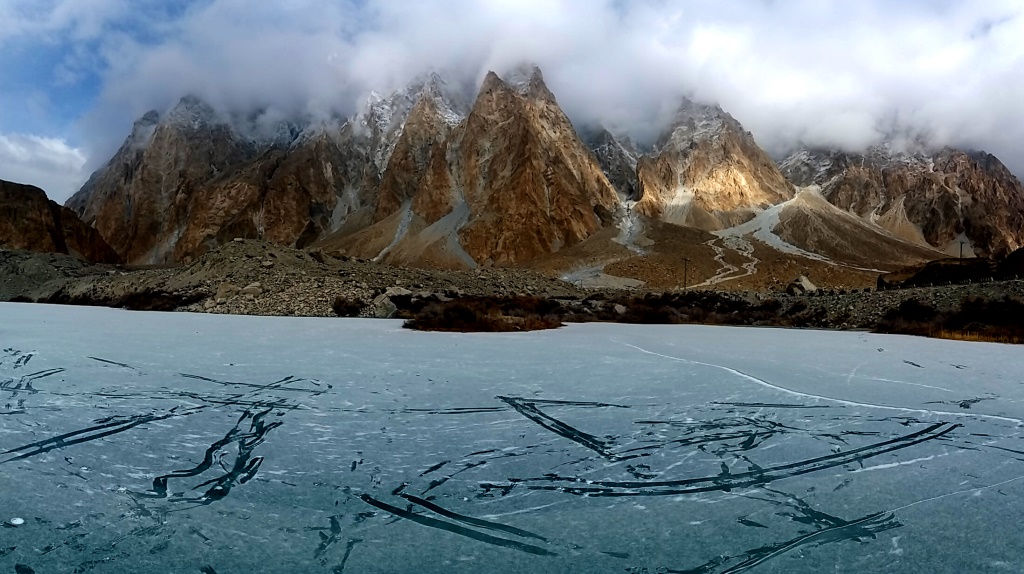 ---
GILGIT/ISLAMABAD: The average temperature in Gilgit-Baltistan could soar by 7-8 degrees, above normal temperature, during the next week, triggering floods due to faster melting of glaciers and snow.
This has been stated by the Pakistan Meteorological Department in a notification issued on March 15.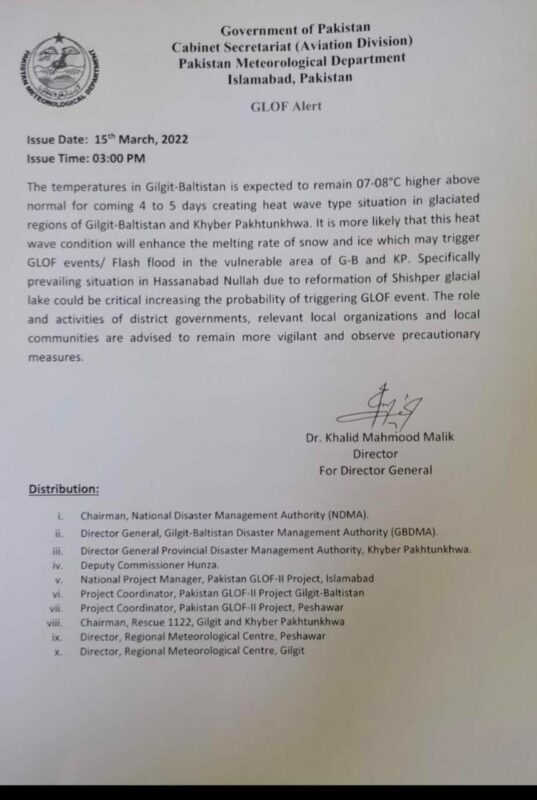 Hasanabad in Hunza has specifically been declared 'at risk' of Glacial Lake Outburst Flood (GLOF).
Government agencies and communities have been warned to 'stay vigilant' to cope with any untoward incident.