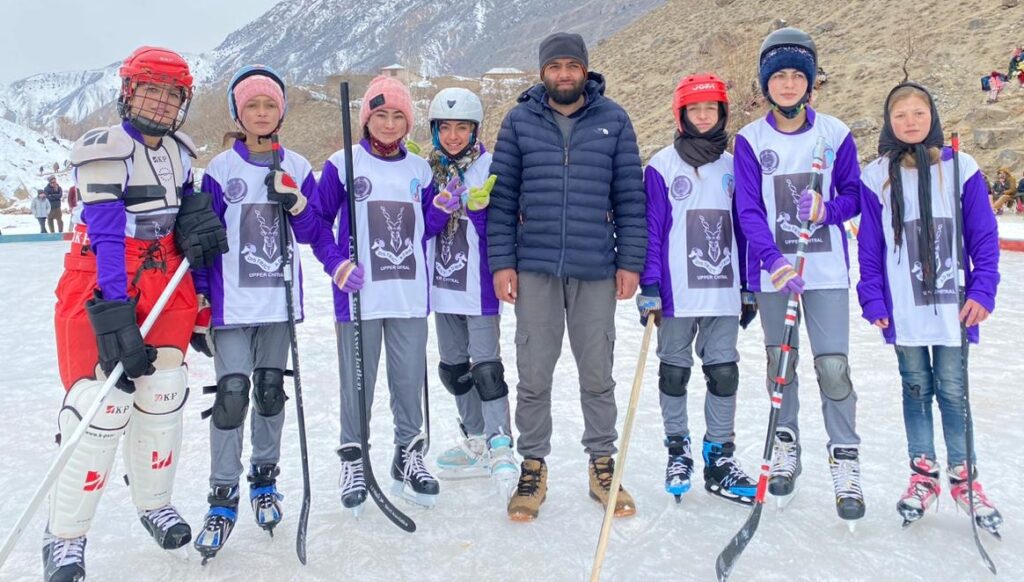 ---
By Rubnia Maryam
This story is about Chipurson's girls and boys ice hockey team, who made it to Chitral's Mega Sports Event organised by the administration of Chitral, in collaboration with the Ministry of Sports. They won titles in their final matches.
The Chipursan team also has a special gifted player, despite having hearing and talking problems, named Farzana, who has played at national events.
Chipurson's team had been denied entry into the Ghulkin, Shishkat, and Altit tournaments that happened recently, despite their desire to compete in local tournaments in Gojal and Hunza. However, Asif Murad, who runs Booni Environmental Academy came to their help and financially assisted them to enter a tournament that happened in Naltar. They were able to make it to the final match in the Naltar tournament also.
Following that, Asif Murad sponsored the Chipurson girls and boys teams and provided them with transportation, lodging, and food helping them to attend a mega event in Parwak, Chitral, which also included other sports, such as a Jeep rally.
After competing with multiple teams, Chipurson team reached the finals in ice hockey and won the trophy.
Denied the opportunity to compete at home, the team was able to shine in Chitral, thanks to a generous and kind individual who appreciated their talented and supported them.
It is hoped that this young and highly talented team will get more opportunities to grow and excel.