Karachi: Team Babaghundi wins All Gojal Cricket Tournament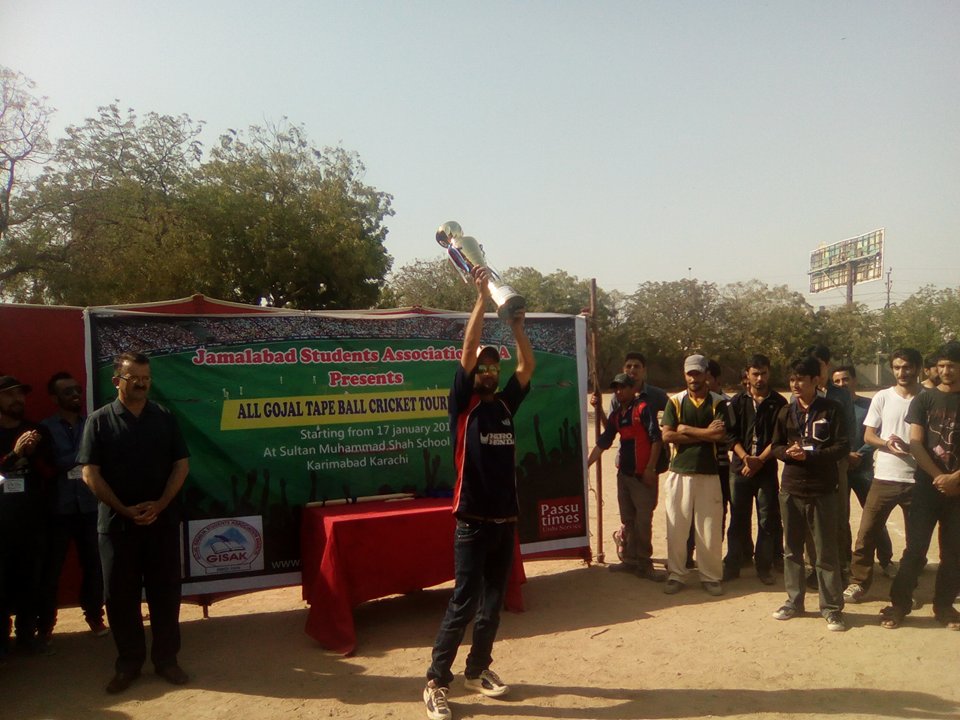 Israr Salahuddin 
Karachi: Team Baba Ghundi defeated Gulmit Young Stars Club in the final match of the All Gojal Tape Ball Cricket Tournament played at S.M.S ground here in the metropolitan.
Playing earlier, GYSC scored 135 runs in the 10-overs match. Team Baba Ghundi was able to successfully chase the huge total in the last over, with five wickets still in hand. Safdar's brilliant inning play pivotal role in putting Babghundi in the winning position. He was declared the man of the final match for his brilliant batting performance. Shabir from GYSC was declared man of the tournament for his all-round excellent performance.
Ghulkin and Hussani teams were awarded for being the best teams, in terms of discipline and overall conduct during the event.
The tournament had been organized by Jamalabad Students Association. Sixteen teams from across Gojal Valley, Hunza, participated in the event.