Ghizer: The Land of Mysterious Beauty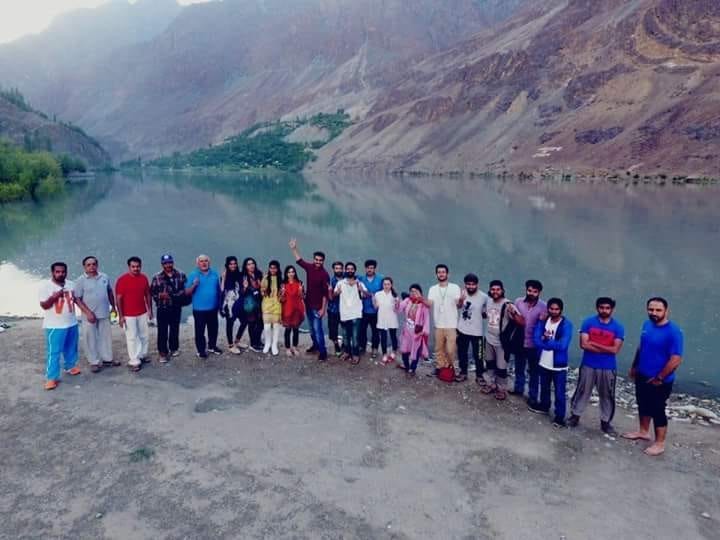 Falak naz
I was part of a recently concluded 8-day trip of Ghizer organized by the Ghizer Social and Cultural Forum (GSCF), as part of its efforts to promote tourism in the district. The 8-day tour was named "Karvan-e-Ghizer", and I participated with an exploratory and meditative mind, in the company of great travelrs, and leaders.
I realized that tourism is fast growing industry in n Pakistan, especially in the erstwhile northern areas, now known as Gilgit-Baltistan.  Northern areas are blessed with the enormous beauty of nature. The mighty mountains covered with the white blanket of snow, alpine lakes, lush greenery, provide the comfort to the eyes for sure. Due to the spectacular beauty, people visit these places, have an amazing experience and return with amazing memories.
Before this cultural exchange program, I was not much familiar about the fact that Ghizer is an amazing place to visit, no matter what the season is. It is the most spectacular region of Gilgit-Baltistan, in the terms of its beautiful scenery and marvelous mountain ranges. I noticed that hospitality is a distinct feature of the Ghizer.
The more i traveled, the more i experienced the culinary variety of different regions of this area. Welcoming the guests is culturally rich and ethnically diverse, which is the true strength of this area. The cultural heritage of Ghizer is rich, beautiful and unique and it manifests in local traditions, music and local dress. Traditional clothing of the region is influenced by local culture, geography and weather. During cultural dance, one of the customs of the area is to put money in the folds of the traditional woolen cap, as a sign of respect and celebration.  This symbolizes the love and respect to the dancer from his friend's relatives and fans.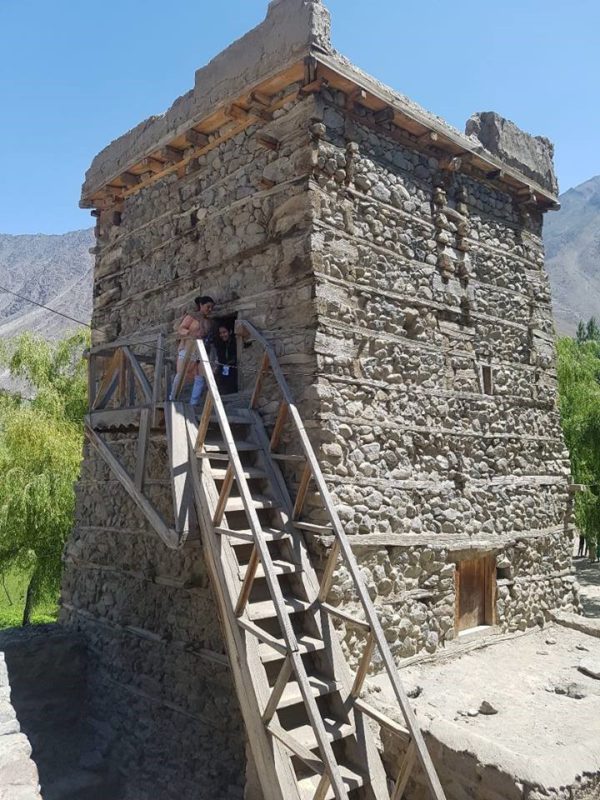 It was an unforgettable experience which will always remind us of the hospitality and kindness of land of Ghizer. The people welcomed us with open arms and I am surprised that such a beautiful place with such friendly people does not have many tourists.
I observed that tourists can take any and every possible mean of transportation to get to the lush green valleys, like Hunderap, Langar  with raging rivers and snow-capped peaks. Many visitors flock to some of the most popular destinations including Phandar, Gahkuch, Ishkoman, and Gupis.
A number of steps have been taken by local communities for a tourism and environment friendly tourism. Overall this whole place is like  paradise, including rich cultural heritage and a variety of things to do.
During our visit we faced some minor issues, like dust and pollution, or sanitary conditions, especially at historical places, which have not been repaired or maintained for a long time.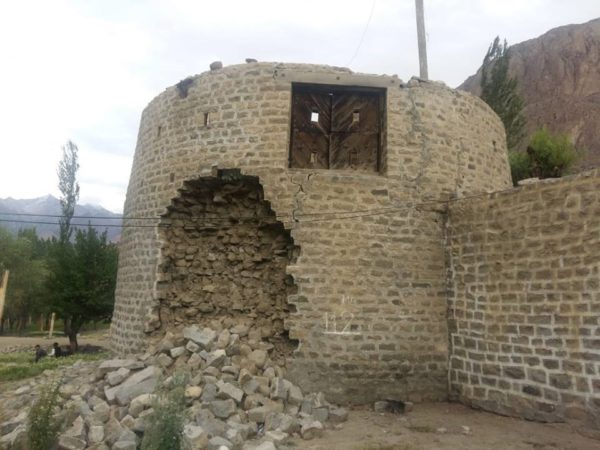 With enhanced tourism has come the scourge of littering, and pollution. If pollution continues to grow, it is quite likely that northern areas will lose its natural beauty in a couple of years.
For further improvement, it is recommended that better marketing efforts should be dedicated towards the promotion of tourism e.g. water sports, like boating, fishing, water skiing, scuba diving, snorkeling, are some economical activities. Efforts should be made individually as well as by the government of GB for preservation of the historical places, better security and cleanliness of tourist places and for the provision of accommodation and transportation services.
I am thankful to karwan-e-Ghizer and efforts of team GSCF for providing this opportunity to such a cheerful lot of travelling enthusiasts to explore the scenic beauty, folk culture and mouthwatering traditional dishes of the valley that sat peacefully in the lap of the HunduKush Mountains.