Dialogue Forum Hunza's Recommendations regarding GB Land Reforms Act 2023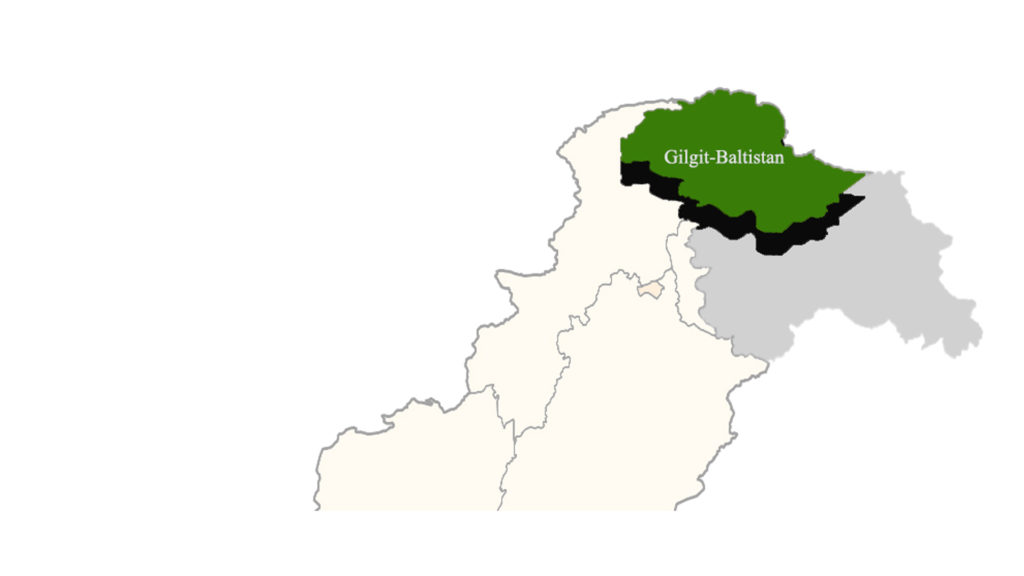 ---
By Dr. Inam Muhammad Baig
Dialogue Forum Hunza, a representative forum of the whole District Hunza would like to present following recommendations regarding the proposed Gilgit Baltistan Land Reforms Act 2023*.
1. The proposed Land Reforms act should be deferred in view of the following reasons.
A. This draft bill ( being circulated on social media) prepared by settlement officer Gilgit ( this is mentioned in the last sentence of the draft) has not been framed on the basis of actual realities on ground. It is clearly visible that authors of this document have not taken into consideration, the local historical backgrounds, the traditional and customary laws and the current political status of Gilgit Baltistan.
B. The authors of the draft appear ill-informed about the historical indigenous land ownership systems, traditional ownership concepts and local customary rules of Gilgit Baltistan. They seem to believe the indigenous original local communities are not the owners of mountains, pastures, glaciers , lakes and forests of Gilgit Baltistan. Who else, they think are the true owners? , either they were ignorant of the history, culture and traditions or they intentionally ignored them to show their authority. The ownership of everything in Gilgit Baltistan belongs to the people living here for centuries and they inherited this ownership through generations. Even the mighty British Empire did not attempt to take away their original ownership rights.
Based on what authority, the writer of the draft wants to erase the names of indigenous originals and write someone's name alien to the region. Appatently, they want to do it in two ways , taking advantage of legislation, through soft legalised ways, getting it endorsed by people's own representative body, the GBLA. Secondly by using power of money which can work very well.
C. The Draft focuses on reducing of poverty and economic growth in GilgitBaltistan which in itself being an essential need is true, however, this aim cannot be made directly linked to distributing and selling of all lands of GB. This would be totally exploitative way of telling GBians that if they wanted material progression, development and reduction in their poverty, then, they must surrender their mountains, glaciers and pastures and accept the sale of many of their lands. It has not clearly defined what mechanisms would be in place to ensure transparency, how fairness would be maintained, instead it provides indemnity to the decisions of the officials that courts cannot ask them for their actions. Because the author believes that all actions will be taken in good faith so there is no question of any injustice therefore indemnity should be provided to all actions of land distributions and allotments.
D. Environmental protection of all GB lands and especially the natural features should have been the top most priority of Land Reforms Act but this draft instead focuses on land allotments as the priority of the land reforms describing the underlying aim as economic growth and reduction in poverty.
E. The application of a definition of Imarptible lands which include all the mountains , glaciers, pastures, lakes, forests, rivers and streams is not actually that which is technically being perceived by land management experts. In Gilgit Baltistan this definition cannot be strictly applied because all mountains, glaciers, pastures, lake and forest, none and never belonging to single individuals are still the inherited combined property of those communities living there locally over centuries. They are not nomads , they are permanent indigenous sons and daughters of the soil.
F. There are many other reasons to become suspicious about the contents of the draft including ' Economic Transformation Initiative' ( ETI) being totally linked to Land Reforms without providing any details what this ETI is, how it would work etc.
2. Therefore this current draft should be considered null and void and bill presentation should be deferred until a new draft is prepared by a credible body. Passing it would mean worst than selling the whole of GB by its own elected representatives. However, all people will never let it happen even if GBLA tries to do that.
3. *GILGIT BALTISTAN LAND REFORMS COMMISSION* :
A Land Reforms Commission should be formed by GBLA to prepare an authentic document for this purpose.
A. The commission should prepare an authentic draft ocument based on their work for minimum of six months to one year work. They should study all the historical evidences, land reforms in GB in previous times , local customary laws, and should conduct interviews and consultations of locals all over GB especially with those who are experts in these matters.
Based on that knowledge and directly collected evidence, the commission should draft its recommendations.
B . The commission should comprise of experts, government officials and people's representatives from every district of GB. It should work over months visiting, consulting and interviewing people all over GB or its members should distribute regions for work.
C. The main aims of the Commissions should include:
*. Environmental protection of all natural features of GB including mountains, glaciers, pastures, forests, rivers by formulating laws to stop all kinds of constructions there, to stop selling and buying and all kinds of businesses on and around such natural features and related natural landscapes. Similar environmental protection laws should be passed for regulation of construction in cities, towns and villages of GB which should not destroy the local ecological system.
*The indigenous original ownership of mountains, glaciers, lakes, forests still fully remaining in the hands of villages, communities, families, strict and stringent laws should be made to stop them from any misuse of the combined impartible pastures, lakes, forests collectively or individually. The GB Government/ local governments will have mandatory presence as regulatory authority and custodian or patron of all such impartible parts of GB which in total are much more than the areas of valleys, towns and cities but they cannot be taken them over snatching from their original owners and depriving them of their birth rights which are included in basic human rights.
* Devise totally transparent and fair mechanisms of allotment of barren and unoccupied lands to indigenous GBians gradually and in several phases over the coming many years with an aim of improving economic conditions of the locals. But selling of lands to those without domicile of GB should be stopped immediately. This ban is necessary for many reasons.
* Ensure not to disturbe or cause imbalance in the centuries old ground realities like all GBian in a village having nearly equal land holdings in their locality.
* Keep enough land for future generations of Gilgit Baltistan, never making it the aim to distribute and alot everything under the sky quickly, there is no emergency of that.
4. Finally we agree that Land Reforms are essential in GB primarily to save its unique natural environment, its lofty mountains, its thousands of glaciers, its lakes, rivers and forests but these are only possible through honouring the centuries old ownership rights of its original owners, those living in the soils of their valleys and pastures for many generations in their motherland Gilgit Baltistan and their local and provincial governments patronising them, regulating and monitoring them to stop any misuse.
*EPILOGUE*
What the fairies of Gilgit Baltistan say?
O! our fairy motherland should we let the human aliens
take you away from us, from your own fairy children of the mighty mountains, of white snows, of the green pastures,
while we are still alive, O! Fairy motherland
They admire you, they praise you,
lovable and adorable,they say
You are unique, beautiful and wonderful,
they say.
Everyone sees dreams of owning you and making a home among your beautiful landscapes.
But in the beginning the creator had written in our fate, over centuries and centuries, we were born in your valleys, we enjoyed your beauty and suffered your harshness and remoteness.
We are made from you and nothing else.
O! Diamer, O ! Domani O! Gasher brum
Come and be with us , O! lofty white heads
O! the blue skies of Gilgit Baltistan
O! all fairy mothers
So many powerful human aliens want to snatch you from us, your poor fairy children.
Nay! we will never let them do that. We will prefer to remain poor for ever.
We swear
By the suffering of poverty
By the joy of nothingness
We will never sell you
O! Our fairy motherland Gilgit Baltistan.