China bound passengers stuck in heavy snow, criticze authorities for inadequate preps ahead of border opening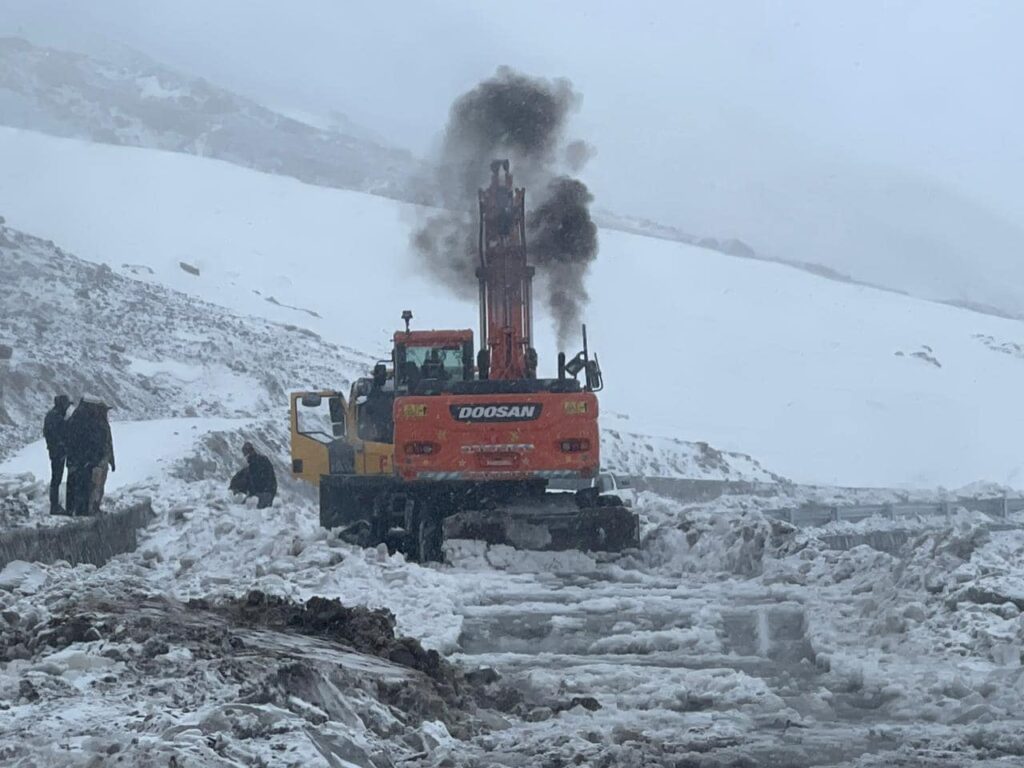 ---
HUNZA: A group of eight passengers, four Chinese and four Pakistani, traveling to China have been stuck on the Karakoram Highway (KKH) near the border crossing for over eight hours due to heavy snow on the road.
This is despite the fact that the Khunjerab Pass has been opened for travellers after three years.
The passengers have expressed their frustration over the delay and criticized the authorities for not taking adequate measures to ensure the road was cleared before allowing travelers to pass through.
According to sources, the passengers were traveling in three vehicles towards China when they encountered heavy snow on roads near the border crossing.
The incident has highlighted the need for better coordination and communication between the authorities on both sides of the border to ensure the safety and convenience of travelers on the KKH.