World Environment Day celebrated in parts of Gilgit – Baltistan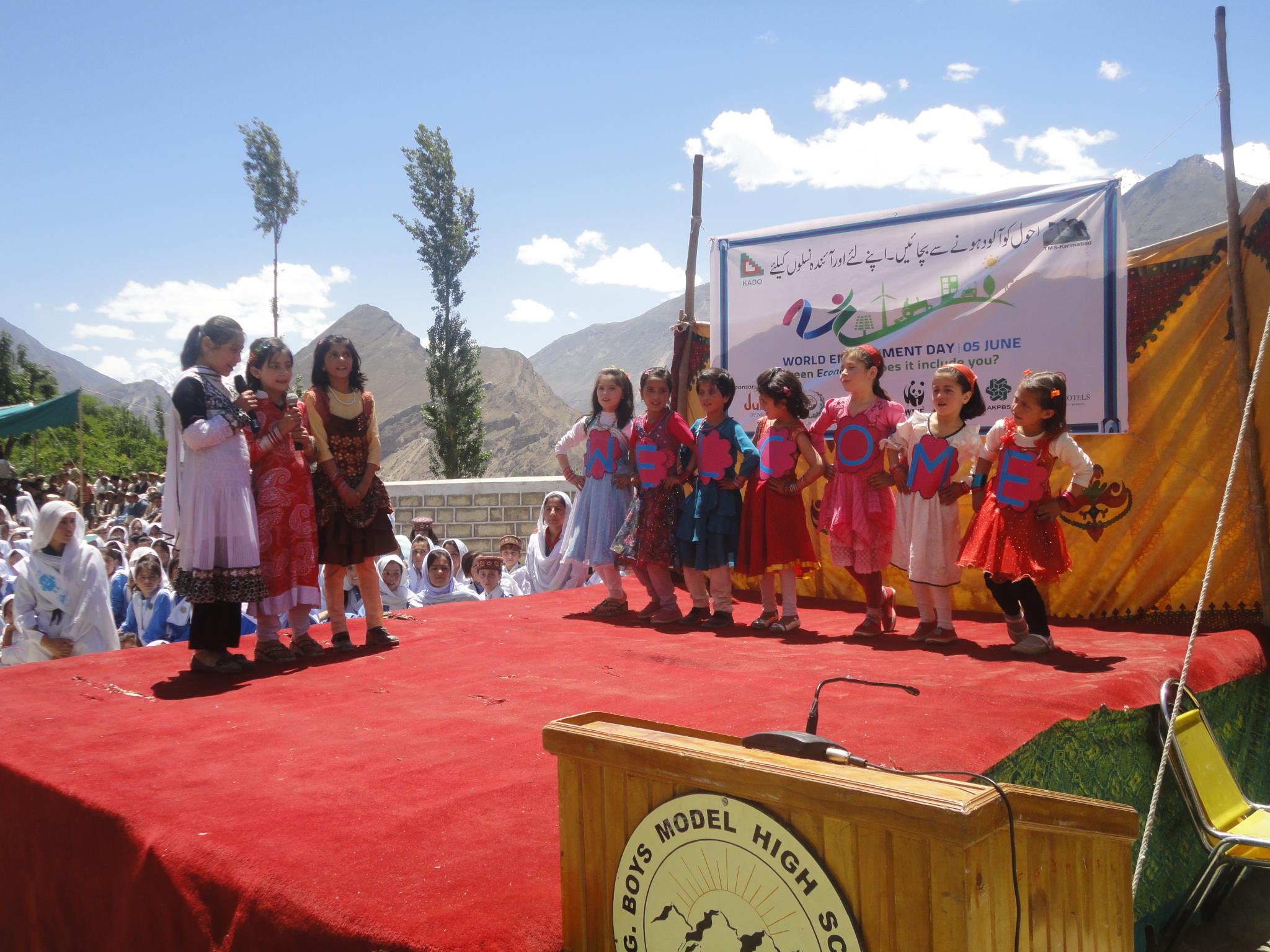 Special Reporter
Hunza: Karakuram Area Development Organization (KADO) organized the World Environment Day at an impressive ceremony held in Karimabad, Central Hunza. The gathering was attended by GB Minister for Local Bodies, Engineer Ismail.
Different cultural and academic programmes were presented by the local community and school children. A walk was also organized to commemorate the day and raise awareness about importance of environment.
Meanwhile, sources from Gojal Valley informed that Khunjerav Villagers Organization-KVO and the management of Khunjerav National Park-KNP have jointly organised "World Environment Day" at the Zero Point, at worlds highest National Park, on the Pak-China border. All school children from KVO jurisdiction reportedly attended the event. Presentations were made by KNP and KVO officials to raise awareness about the international day and importance of conservation and intelligent utilization of the region's flora, fauna and other natural resources.